You want your lawn to be a place where you spend time outside. Because of that, you'd love for it to be thick, green, and healthy. The last thing that you want is for it to be a source of frustration due to weeds and bare spots. For that reason, you might be looking for lawn care services in Rexburg, ID.

With the help of a professional lawn care provider, you know that you can get the best possible results. Plus, you won't have to spend all of your free time caring for your lawn. After all, these tasks can be really time-consuming.
Our premium, six-visit lawn care program includes everything your lawn needs to grow healthy, green grass.

Professional weed control treatments

High-quality lawn fertilizer
Effective grub control
Plus, optional add-ons:
Pest Control
Plant Health Care
Got a few minutes? That's all you need to get started.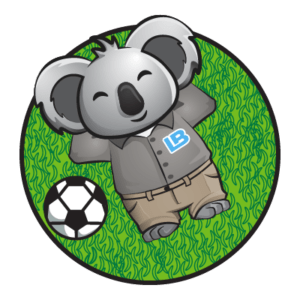 Here's How We Get Your Lawn to Look Its Best
The following services are included as part of our Complete Lawn Care Program.
Lawn Care
A great lawn begins with Rexburg lawn care services like weed control and fertilization. Because unsightly weeds can really detract from an otherwise good-looking lawn, you want to make sure that they are properly addressed. Along with that, your lawn needs nutrients to help it grow and thrive. Professional lawn fertilization can provide your lawn with what it needs. Our lawn care program also includes effective grub control, to keep these destructive pests from decimating your healthy turf.
Pest Control
Unfortunately, unwanted pests like ants and spiders are abundant in our region. We've even got Black Widows and Hobo Spiders to worry about. But by adding pest control to your Rexburg lawn care program, you can send these pests packing. That's because treating the perimeter of your home will form a barrier that pushes these creepy crawlies away. You should not have to worry about these bugs hanging around your home.
Plant Health Care
The plants that make up your home's landscape are an important part of your property. But keeping them looking their best isn't always so simple. With diseases, pests, and environmental stressors out there, your plants can easily start struggling. That's why many homeowners also like to add Plant Health Care to their lawn care program. We can help protect your investment in your landscape with proper care.
Local Lawn Care in Rexburg, Idaho
Our small city is a special place, While we are well-known for being home to Brigham Young's campus, those of us who live and work here know that our community is so much more than just a college town. Like you, we truly love this area and are committed to keeping it looking its best. That is why we are proud to be lawn care providers here in Rexburg.
We Service Local Communities Like:
| | |
| --- | --- |
| Boise | Eagle |
| Caldwell | Kuna |
| Meridian | Middleton |
| Nampa | Mountain Home |
We have 2 branch locations. Our Rexburg, ID customers are serviced by our Idaho Falls branch located at:
2452 E 26th N
Suite 1
Idaho Falls, ID
Customer Testimonials
Hear what our friends have to say about the transformation of their Idaho lawns.
I am very happy with my lawn care services from Lawn Buddies! They did a great job and I'd recommend them to all of my friends and neighbors in a heartbeat.
I am very happy with my lawn care services from Lawn Buddies! They did a great job and I'd recommend them to all of my friends and neighbors in a heartbeat.