How easy can lawn care be?
Really easy, when you count on your friends.
With Lawn Buddies, there's no puzzling over a weed control visit here or a fertilizer treatment there. No stressing about which complicated combination of services is best for your lawn.
You don't have time to fuss with all that.
Give yourself a break with a lawn care company in Idaho Falls that makes things easy.
Welcome to one premium, six-visit lawn care program that includes everything your lawn needs to grow healthy and green.
Fertilizer
Weed treatments
Grub control
All wrapped up in six visits, each perfectly timed throughout the season, so your grass is green and strong and resists weeds.
Got a few minutes? That's all you need to get started.
No worries. For real.
No more worries about ugly brown grass. You shouldn't have to duck into the garage in embarrassment when the neighbors walk by.
No more being bummed out that you actually have time to enjoy your yard, but pests and weeds got there first.
No stressing that your Idaho Falls or Boise area lawn care service provider might not show up.
We'll be there. And we'll be nice.
We'll close the gate behind us. If your empty trash can is out on the curb when we show up, we'll haul it back up your driveway.
We might be on your property to fertilize and treat weeds, but we care about your whole yard's health.
Got a tree full of sticky aphids? We'll snap a photo and email it to you. Say the word, and we'll fix it.
We don't just look out for your lawn. We look out for you.
That's what buddies do.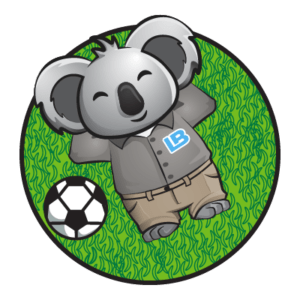 Here's How We Help Your Lawn Look It's Best
The following services are included as part of our Complete Lawn Care Program.
Fertilization
Say Goodbye to Brown, So-So Grass
It's always great when friends stop over. When they bring food, it's even better.
Fertilizer is your lawn's food, and timing is everything.
Your lawn will get five fertilizer treatments throughout the year.
Lawn fertilization in Idaho Falls or Boise kicks off in early spring, adding crucial nutrients to your hungry soil and giving your grass that nice pop of green, fast.
The final fertilizer treatment in fall includes important slow-release granular fertilizer that feeds your hungry lawn for the winter and helps it pop back up, ready to impress, in the spring.
Three treatments in-between keep your lawn green and healthy during all those backyard barbecues and lazy summer weekends on the patio.
That's right, be lazy. Your lawn care is covered.
Is Your Lawn Ready for a New Best Friend?
Ready for perfectly planned fertilizer treatments that boost the green and lessen your stress?
We've got your back — high-quality fertilizer treatments are included in our six-step complete lawn care package.
Get started and watch your lawn thrive, worry free.
Weed Control
Kick Pesky Weeds to the Curb
Friends don't let friends freak out about weeds.
Welcome to professional weed control that includes pre-emergent weed treatment in the spring, to battle weeds before they sprout; broadleaf applications to hit dandelions and clover; and spot treatments when pesky intruders sneak in.
Here's a friendly tip: What weeds hate most is a healthy lawn. Dense, thriving grass crowds out weeds, making them struggle to take root.
So, let's keep your grass thick, lush, and healthy with a lawn care program that not only offers lawn weed control, but promotes strong, robust roots.
Forget the freak-out. Start the grill.
Is Your Lawn Ready for a New Best Friend?
Ready to kick weeds to the curb — and your stress along with them?
We've got your back —weed control is included in our complete lawn care package.
Get started and prepare to relax in your healthy, thriving yard.
Grub Control
They're gross. Consider Them Gone
Grubs are gross. That's enough to give them the boot, but the squishy little villains feast on your lawn's roots, causing whole sections of it to turn brown, wilt, and die.
Then they turn into beetles that lay eggs — that, oh yay, turn into more grubs.
The trick is to kill grubs before they hatch, so we'll apply preventive lawn grub control to nip them in the bud.
Meanwhile, a well-fed and maintained lawn will have fewer grubs than one that's hungry and stressed by drought.
It can be tricky to identify grub and insect damage, because it looks a lot like some turf diseases.
Stop staring at your lawn in confusion and turn it over to your lawn care friends.
Sorry, grubs. No more grub.
Is Your Lawn Ready for a New Best Friend?
Ready to evict those gobbling grubs and stop groaning about your grass?
We've got your back —targeted grub control treatment is included in our complete lawn care package.
Get started and get ready to relax in your healthy, thriving yard.
Customer Testimonials
Hear what our friends have to say about their lawn transformations.
Lawn Buddies always takes great care of my lawn. It stays healthy, green, and weed-free all summer long. These guys are the real deal.
I am very happy with my lawn care services from Lawn Buddies! They did a great job and I'd recommend them to all of my friends and neighbors in a heartbeat.