If you want your lawn to be the envy of your neighborhood, then you know you need to keep up with important tasks like fertilization and weed control. The last thing that you want is to have a lawn full of bare spots and weeds. But you really don't want to spend all your free time working on your lawn. For that reason, you might be looking for professional lawn services in Shelley, ID.

When you hand your lawn care services over to a pro, you free up your time to enjoy your lawn without all the work.
Our premium, six-visit lawn care program includes everything your lawn needs to grow healthy, green grass.

Professional weed control treatments

High-quality lawn fertilizer
Effective grub control
Plus, optional add-ons:
Pest Control
Plant Health Care
Got a few minutes? That's all you need to get started.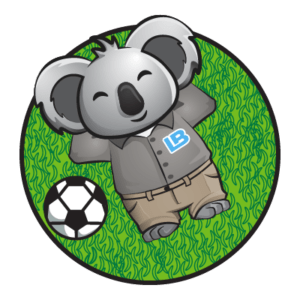 Here's How We Get Your Lawn to Look Its Best
The following services are included as part of our Complete Lawn Care Program.
Lawn Care
There are a lot of services that go into producing the best lawn. Your lawn needs vital nutrients to grow strong and healthy through lawn fertilization. Weed control will also help knockback invasive growers. Plus, our Shelley lawn services also include professional grub control to keep these destructive pests from eating your grassroots and destroying your lawn.
Pest Control
You probably already know that our region is prone to pests. Not only do we have annoying nuisance pests like ants, but we also have potentially dangerous pests like venomous spiders. You really want to do what you can to keep insects out of your home. By adding pest control to your lawn care program, you can put a "shield" around your home that will keep the bugs away. That will give you peace of mind that you're protected.
Plant Health Care
The plants that comprise your landscape are a valuable asset to your property. But with diseases and pests lurking, your plants are at risk of being attacked. Even just the everyday stress of environmental conditions can affect your plants' health. Fortunately, there is a way to protect that asset. By adding Plant Health Care to your lawn care program, you can feel confident that your plants are going to continue to perform their best.
Friendly, Local Lawn Care in Shelley, Idaho
Just like you, we live and work in the Shelley, ID area which is why we are so committed to its community. There is nothing that we love more than helping keep homeowners' properties looking their best. We are a locally owned and operated company that cares.
We Service Local Communities Like:
| | |
| --- | --- |
| Boise | Eagle |
| Caldwell | Kuna |
| Meridian | Middleton |
| Nampa | Mountain Home |
We have 2 branch locations. Our Shelley customers are serviced by our Boise branch, located at:
3104 W Pear Apple St
Kuna, ID 83634
(208) 488-4666
Customer Testimonials
Hear what our friends have to say about the transformation of their Idaho lawns.
I am very happy with my lawn care services from Lawn Buddies! They did a great job and I'd recommend them to all of my friends and neighbors in a heartbeat.
I am very happy with my lawn care services from Lawn Buddies! They did a great job and I'd recommend them to all of my friends and neighbors in a heartbeat.