You shouldn't have to give up your weekends or earn a chemistry degree to maintain the best yard on the block.
Give yourself a break with a lawn care company in Idaho Falls that makes things easy.
Welcome to one premium, six-visit lawn care program that includes everything your lawn needs to grow healthy and green.
Fertilizer
Weed treatments
Grub control
Optional Add ons
Plant Health Care
Pest Control
Got a few minutes? That's all you need to get started.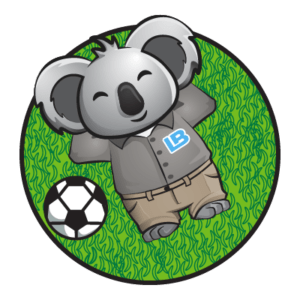 Here's How We Help Your Lawn Look It's Best
The following services are included as part of our Complete Lawn Care Program.
Fertilization
Give Your Lawn a Boost
Think of fertilizer as a protein shake for your lawn. It provides the necessary nutrients your grass needs to stay strong and healthy. Especially after winter.
Our lawn care program gives you five fertilizer treatments throughout the year.
Get started and have a lawn you will love.
Weed Control
Kick Pesky Weeds to the Curb
Every ​​Idaho Falls lawn care program should have some form of weed treatment, but Lawn Buddies gives you all three.
Pre-emergent weed treatment in the spring, to battle weeds, before they sprout; broadleaf applications to hit dandelions and clover; and spot treatments when pesky intruders sneak in.
Get started and say bye to ugly weeds.
Grub Control
They're gross. Consider Them Gone
The only grub in your backyard should be what's cooking on the grill.
Our targeted grub control treatment is included in our lawn care package and keeps those awful underground creatures away.
Get started and get a lush, healthy lawn.
Pest Control (add on)
Tell Creepy Crawlies to Bug Off
Ants, spiders, and roaches ruin backyard bashes. Especially when kids get bit.
Add perimeter pest control to your Idaho Falls Lawn Care Program and we'll send those pests packing.
Plant Health Care (Add on)
Plants Need Love Too
Trees and shrubs are the focal points of your yard and a big investment. Don't let them die.
Add plant health care to your lawn care program for custom insect and disease treatment.
Focused on Idaho Falls
We aren't some national company that knows nothing about Idaho Falls. We're proud to live here and know exactly what our lawns need. You may have seen us at Chukars game, enjoying a pint at The Celt Pub & Grill, or fishing the banks of Snake River. Go ahead and say hi next time and give us a call to join our route.
Service Communities like:
| | |
| --- | --- |
| Idaho Falls | Rigby |
| Ammon | Rexburg |
| Shelley | Pocatello |
| Menan | St Anthony |
Customer Testimonials
Hear what our friends have to say about their lawn transformations.
Lawn Buddies always takes great care of my lawn. It stays healthy, green, and weed-free all summer long. These guys are the real deal.
I am very happy with my lawn care services from Lawn Buddies! They did a great job and I'd recommend them to all of my friends and neighbors in a heartbeat.