How to Get Rid of Armyworms in Your Idaho Lawn
You have to be a little worried about worms that have organized into an army, right?

Right. These battalions of lawn pests can eat through a lawn practically overnight, leaving it dead, dead, dead.
Luckily, Idaho's cold winters tend to keep armyworms from being a huge problem here.

But we've seen them in their pupae and larvae stages while digging in the dirt, and area farmers report seeing them in their fields.

So they're here.

How to get rid of armyworms?

Let's take a look.
Armyworms in Idaho: What Exactly are They?
Actually, they aren't worms at all, but striped caterpillars, the larvae of the ordinary-looking brown fall armyworm moth.

The moth survives year-round in warmer climates, from South America to the southern U.S. But each year they seem to invade more northern regions — until cold weather kills them.

They're bad news.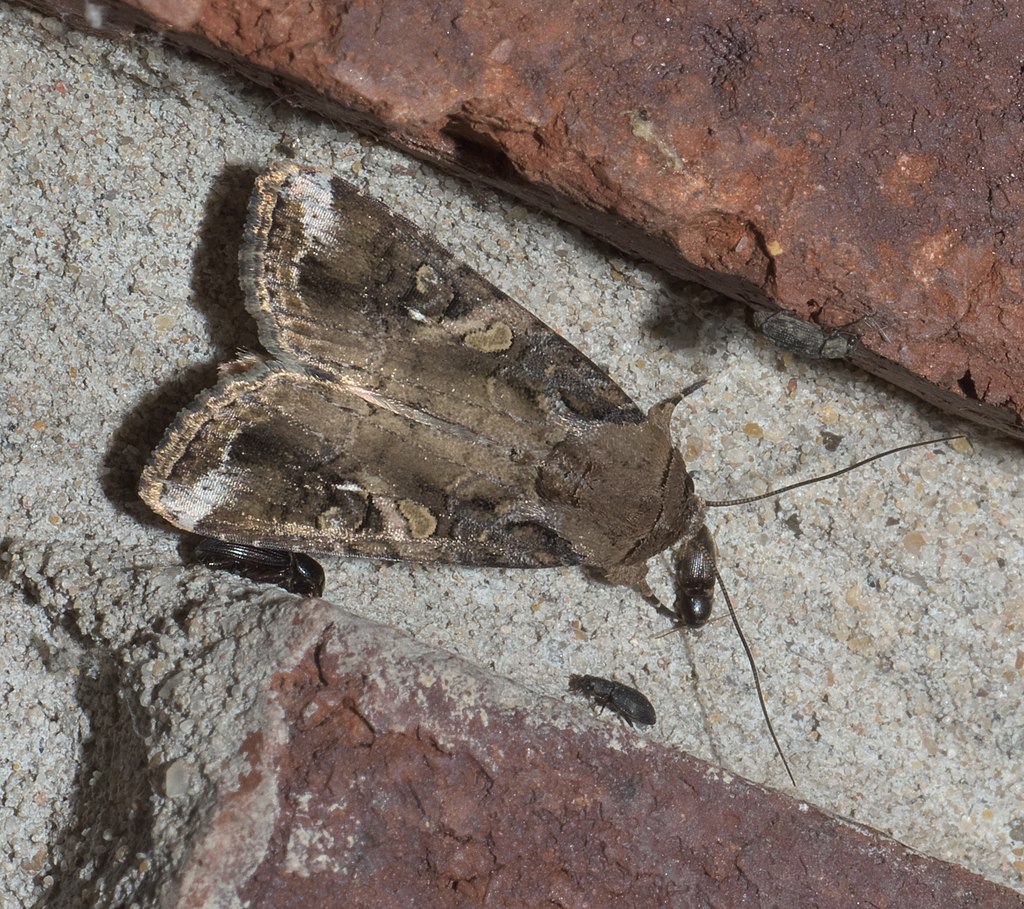 While adult moths survive only two weeks, they get busy. During that time, a female lays as many as 2,000 eggs. That's a lot of very hungry caterpillars.

By the time the caterpillars reach full size – an inch and a half – they're hungrier than a high school football player after practice.

Army worms eat and grow and eat and grow for two to four weeks, devouring lawns by chewing the plant tissue.

They disappear almost as suddenly as they appeared, burrowing into the ground, spinning a cocoon around themselves and eventually emerging as moths, repeating the whole cycle.
So, What Do Armyworms Look Like?
The worms are 1-1.5 inches long and vary in color from green to brown to black. There's a wide black stripe running down each side of the body and an upside down Y marking on the head.
How to Kill Armyworms in Your Lawn?
It takes a high-quality insecticide designed to kill all white grub species. So armyworms are another great reason for grub control.

Yes, grub control controls grubs, those icky white, C-shaped pests that can cause sections of your lawn to die overnight.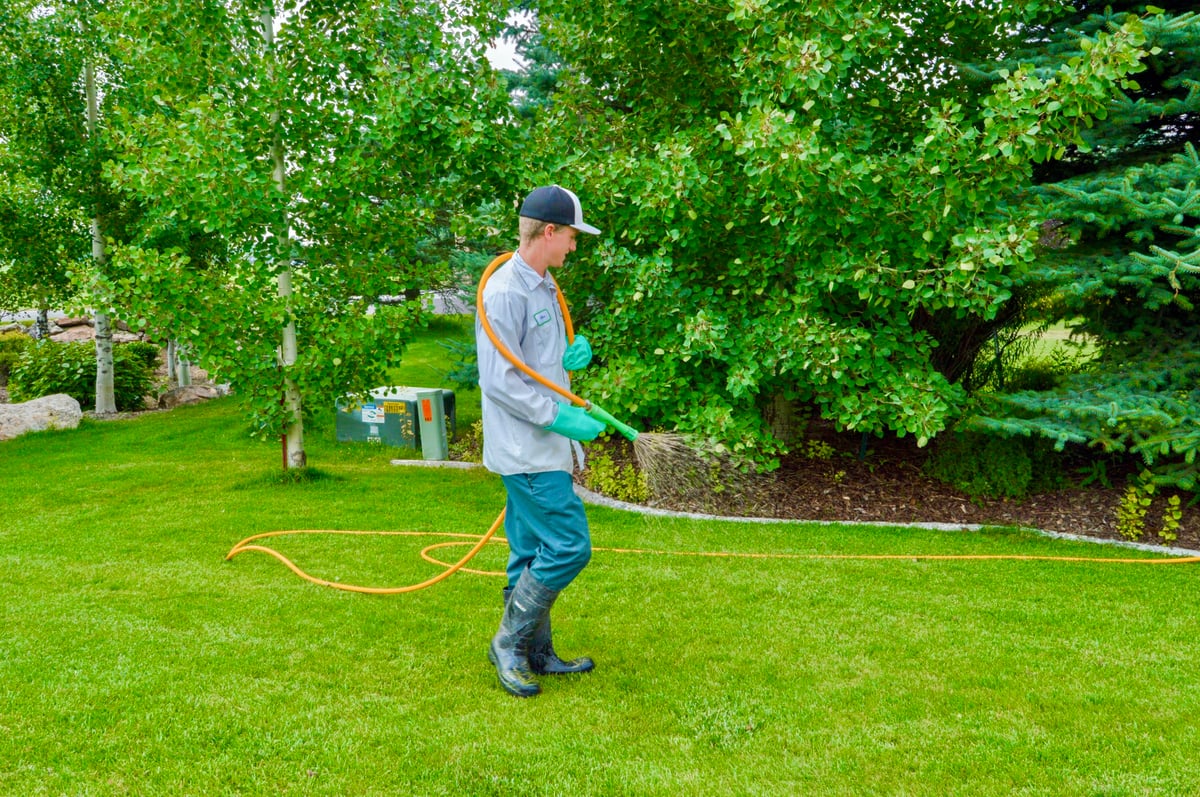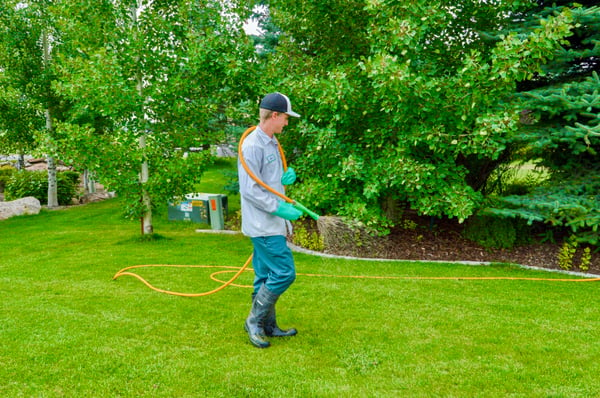 But it can also keep army worms from invading your lawn, destroying it overnight, and costing you money to completely re-seed.

The trick is to kill these lawn pests before they hatch and start to chow down, so we apply preventive lawn grub control in the spring to nip them in the bud. The insecticide is absorbed by the grass. When lawn insects eat the grass blades or roots, they die.
Help Control Armyworms in Idaho with a Healthy Lawn
You can help prevent these pests by establishing healthy turf, including proper fertilizing, watering, and mowing. Don't mow your lawn too short. And don't water every day. Water less often, for longer periods.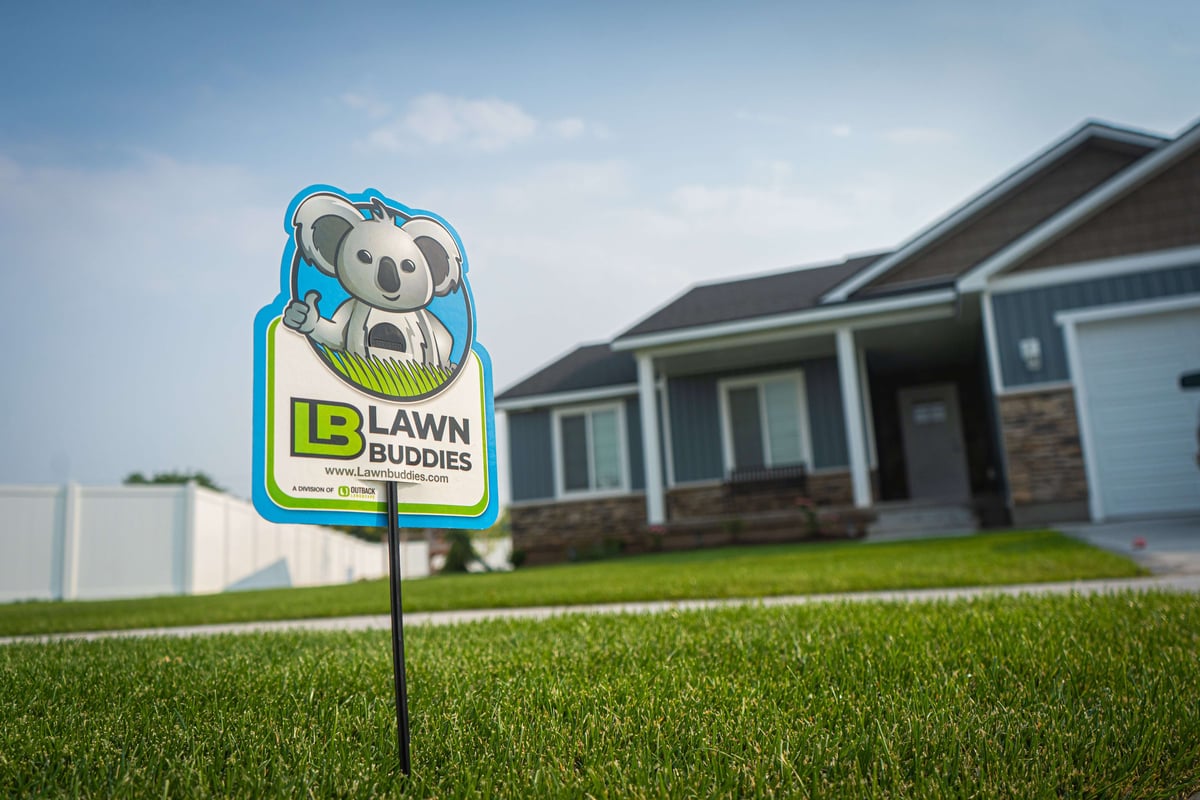 Bugs hate a thick, healthy lawn. So your best line of defense is to keep your grass thick, lush, and healthy with a lawn care service annual maintenance program for healthy, strong roots.
Is Your Lawn Ready for a New Best Friend?
Idaho armyworms on the march might not be invading your nightmares (spiders are another story, right?) but it's worth protecting your lawn against these ravenous lawn pests.

We've got your back — targeted grub control treatment is included in our complete lawn care package, and other summer lawn pest control is available to customers signed up for our 6-step complete lawn care program.

Help prevent insect lawn damage by making sure your lawn is healthy in the first place.

Make it easy on yourself. Choose an Idaho Falls or Boise, ID professional lawn care service that bundles your yard's most-needed treatments into one convenient, no-fuss plan.

Fertilizing, weed control, grub control. Done.

Got a few minutes? That's all you need to get started.
Fill out the form on this page.
Call us at (208) 656-9131.
Or read more about our services.
Then kick back and relax in your healthy, thriving yard.
Image Source: armyworm moth