How to Identify and Get Rid of Bindweed in Your Idaho Lawn
How to get rid of bindweed?
It's easier to get rid of that cousin who came for a weekend but is still sleeping on your couch after a month.
Bindweed is really bad news.
Let's break it down, and talk about how to get rid of bindweed in your lawn.
First, What the Heck is Bindweed?
This weed villain is a dastardly perennial plant with creeping and twining stems that grow along the ground and up through other plants.

This tenacious weed has a root system so deep, it's been known to survive bulldozer operations.

One of the most common weeds in Idaho, field bindweed grows along the ground until it encounters other plants, then it wraps around that unlucky plant as it grows.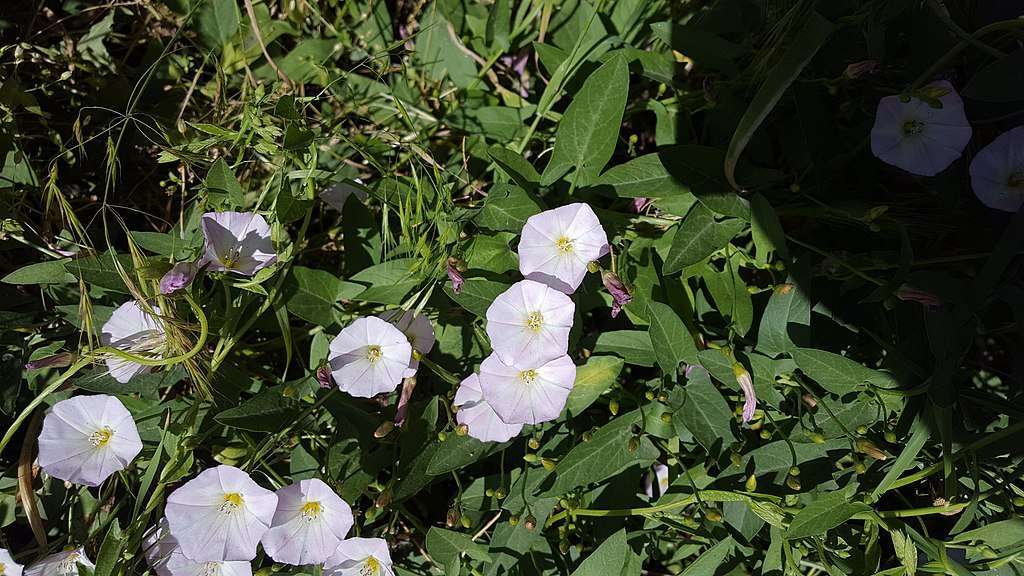 It has pretty white to pinkish bell-shaped flowers, but don't let it fool you. It's the worst.

A single plant can spread outward more than 10 feet in one growing season. It forms an extensive root system and its seeds can lie dormant in the ground for 50 years.

The roots are brittle and break easily. That's a bummer, because even the smallest piece left in the ground will develop into a new plant. (Insert swear words here.)
How to Get Rid of Bindweed?
It might be easier just to move. Just kidding. Sort of.

What's the best bindweed killer?

Bindweed needs a powerful specialized herbicide to control it, and one treatment will never completely do the trick. It takes multiple applications.

You might read that the herbicide glyphosate is the best bindweed killer.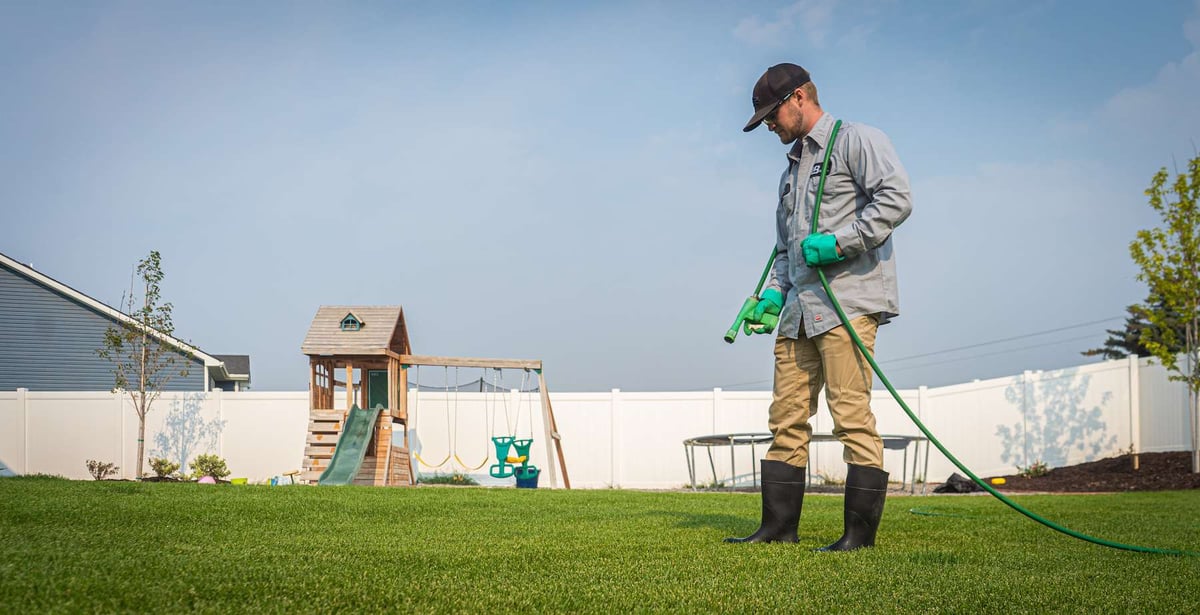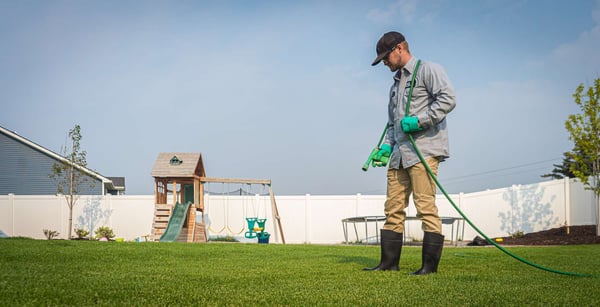 Here at Lawn Buddies we never use glyphosate in the lawn. It's a non-selective herbicide, which means it kills everything it touches.

Homeowners who want to try controlling bindweed themselves using glyphosate should use it very carefully, and know the risk to their lawn.
How to Prevent Bindweed in Idaho
The best method of control for all weeds is establishing healthy turf, including proper fertilizing, watering, and mowing.

Weeds hate a thick, healthy lawn. Dense grass crowds out weeds and blocks the sunlight their seeds need to sprout.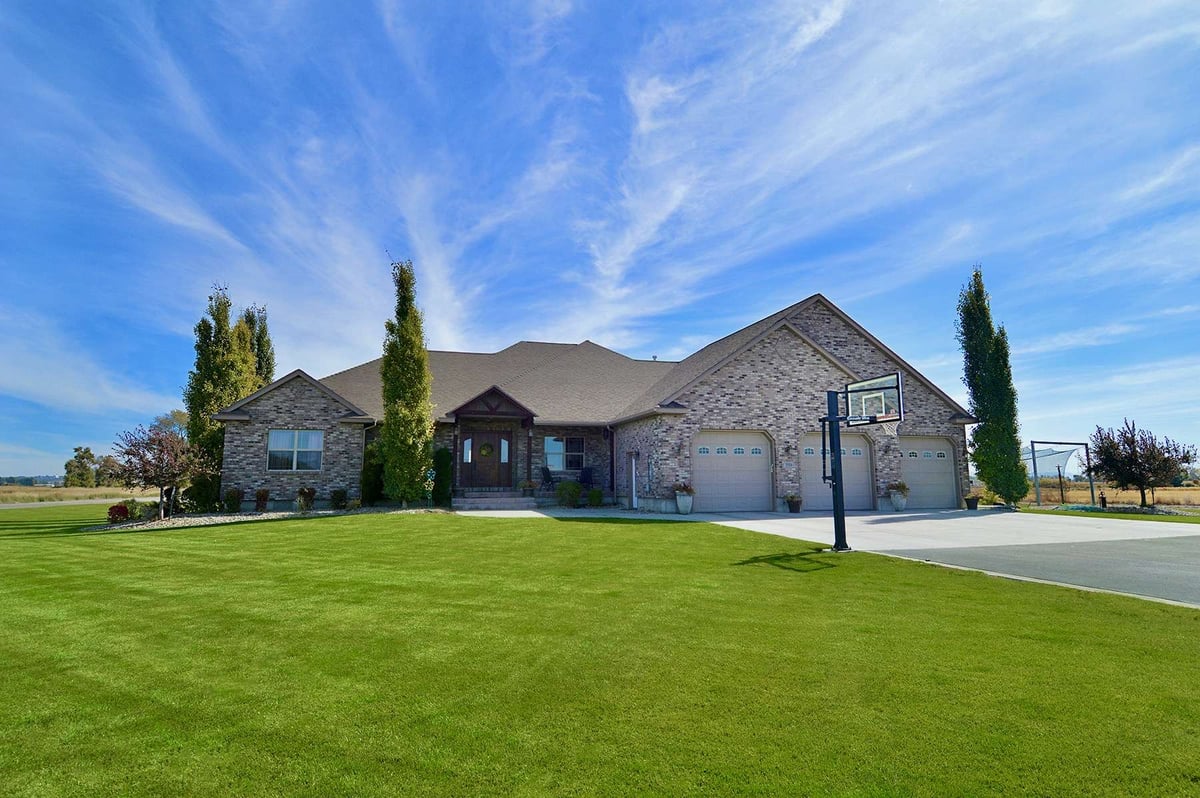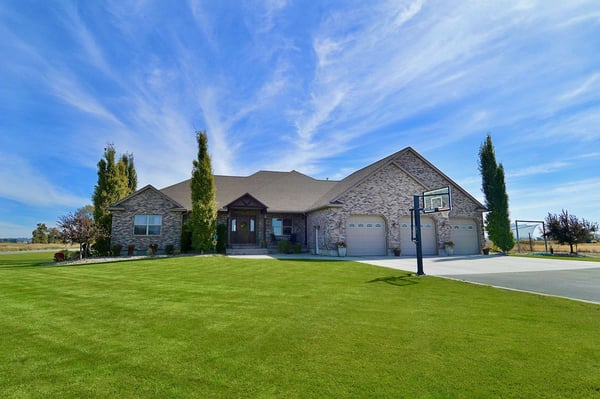 Weeds love to push through struggling lawns to take over weak spots. So your best line of defense to prevent bindweed and other pesky weeds is to keep your grass thick, lush, and healthy with a lawn care service annual maintenance program for healthy, strong roots. Then weed seeds will have a tougher time sprouting.
Controlling Bindweed with Lawn Buddies
When you choose Lawn Buddies, you get one premium, six-visit lawn care program that includes everything your lawn needs to grow healthy and green, including weed control that's perfectly timed throughout the year.

Most weeds are banished over the course of the six-step program.

But some extra-tough weeds like field bindweed often require a different herbicide, which requires additional visits on top of the normal lawn treatment.

Controlling weeds is a process, not a one-shot deal.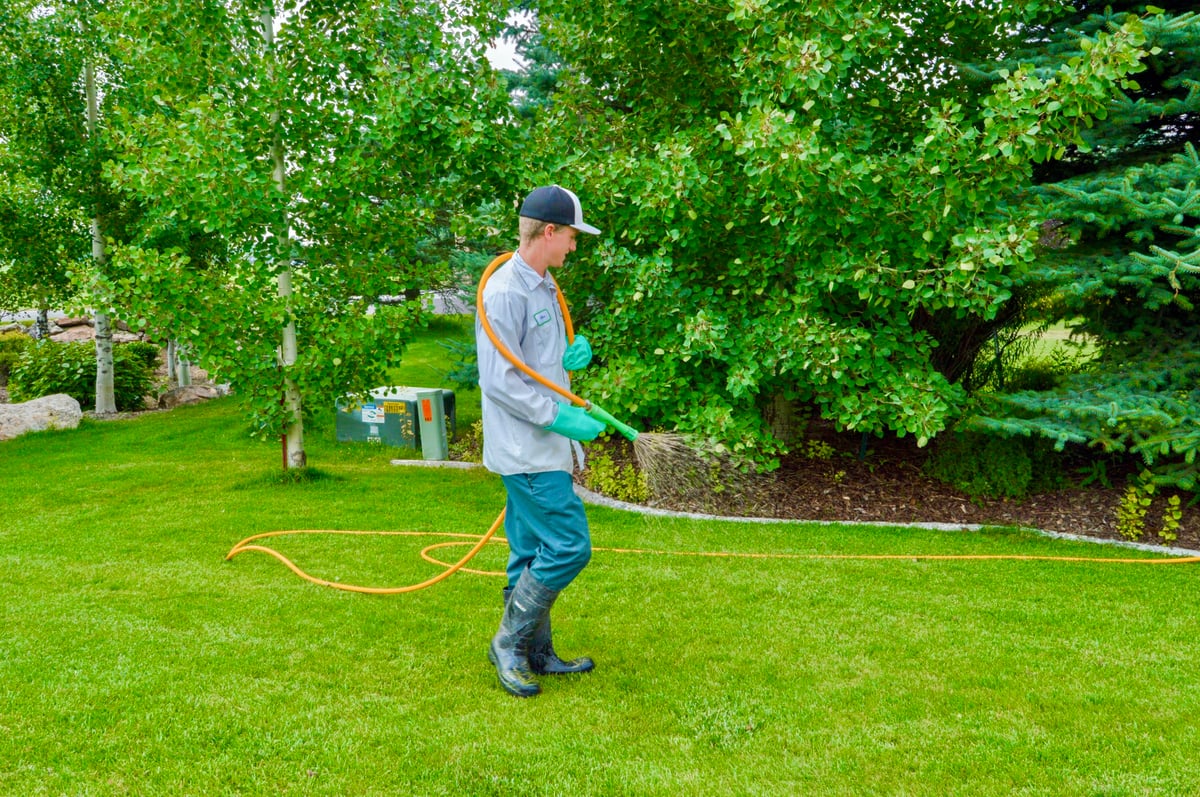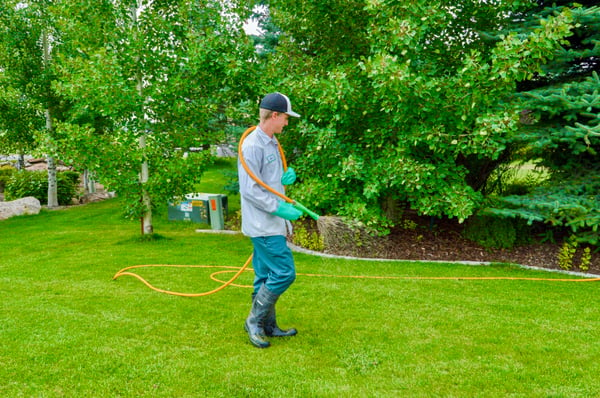 If you want simple, hassle-free lawn care that offers quality core lawn care services for a healthy green lawn, it doesn't get easier than Lawn Buddies.

No puzzling over a weed control visit here or a fertilizer treatment there. No stressing about which complicated combination of lawn care services is best for your lawn.

You don't have time to fuss with all that. Give yourself a break.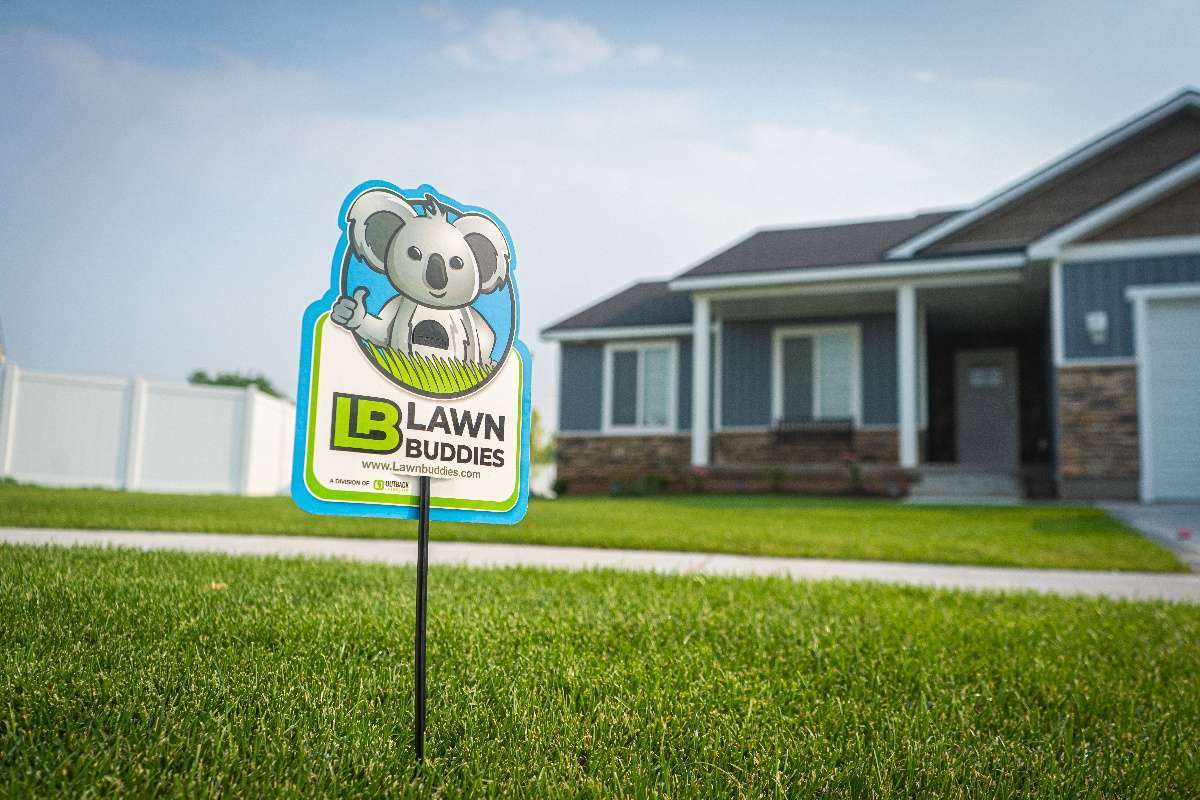 Welcome to one premium, six-visit lawn care program that includes everything your Idaho lawn needs to grow healthy and green.

Fertilizer, weed treatments, and grub control, all wrapped up in six visits, each perfectly timed throughout the season, so your grass is green and strong and resists weeds.
Is Your Lawn Ready for a New Best Friend?
Stop worrying about weeds and partner with a company that makes lawn care easy.

Choose a professional lawn care service in the Idaho Falls, or Boise, ID area that bundles your yard's most-needed treatments into one convenient, no-fuss plan that tells you the cost up front.

We've got your back.

Got a few minutes? That's all you need to get started.
Fill out the form on this page
Call us at (208) 656-9131
Or read more about our services
Then kick back and relax in your healthy, thriving yard.
Image Source: bindweed