6 Important Questions to Ask a Lawn Care Company
Did you wake up this morning thinking, "Man, I can't wait to start the search for a new lawn care service. I need some fun in my life."

We didn't think so.

Scrolling through the candidates, comparing lawn services, figuring out who's best. Woo hoo!

This task would be a lot easier if you had a list of questions to ask to help narrow down your choices.

Here you go: 6 questions to ask a lawn care company.
1. How Often Will You Treat My Lawn?
You want to know what you're getting, so make sure to ask how often the lawn care services company will show up to treat weeds and fertilize your lawn.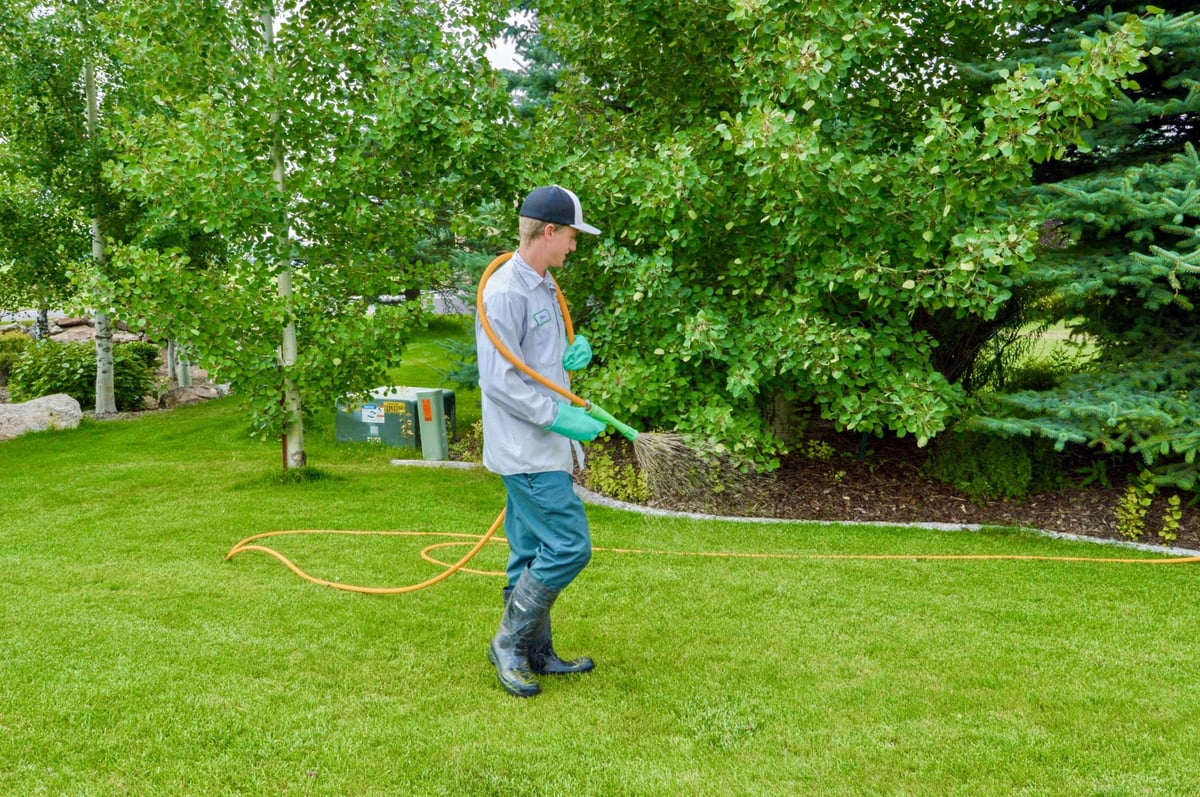 Will you get at least four, or better yet, five visits with fertilizer? Will they treat with both pre-emergent and post-emergent weed killer?

What other lawn care services are included? Which will cost you extra?
2. How Will I Know You Visited?
Mystery is fun if you're watching a good movie or playing a rousing game of Clue. Not so much when it comes to lawn care services in Idaho Falls.

Another important question to ask a lawn care service: How do I that know somebody showed up?

You'll love Lawn Buddies' after-visit videos. Five minutes after our lawn care technician leaves your yard, you'll get an email with a quick video featuring our technician explaining what they just did and any follow-up tips you need to know.

No mystery here. We keep in touch with you.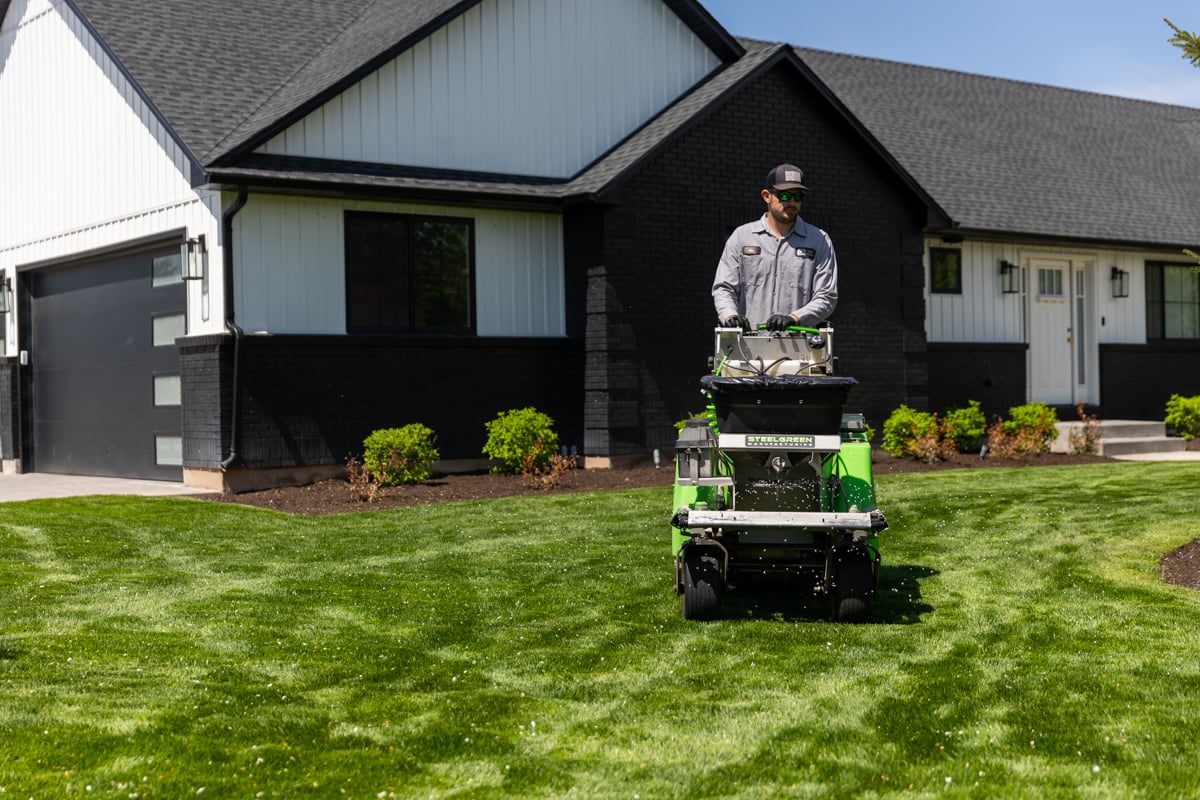 We might be on your property to fertilize and treat weeds, but we care about your whole yard's health.

Got a tree full of sticky aphids? We'll snap a photo and email it to you. Say the word, and we'll fix it.

We know you like to be in the know.
3. What If I Want More than Basic Lawn Care Services?
Make sure you know up front exactly what services the lawn company offers. The last thing you want is to have to hire more than one company to care for your lawn. That's just a big hassle.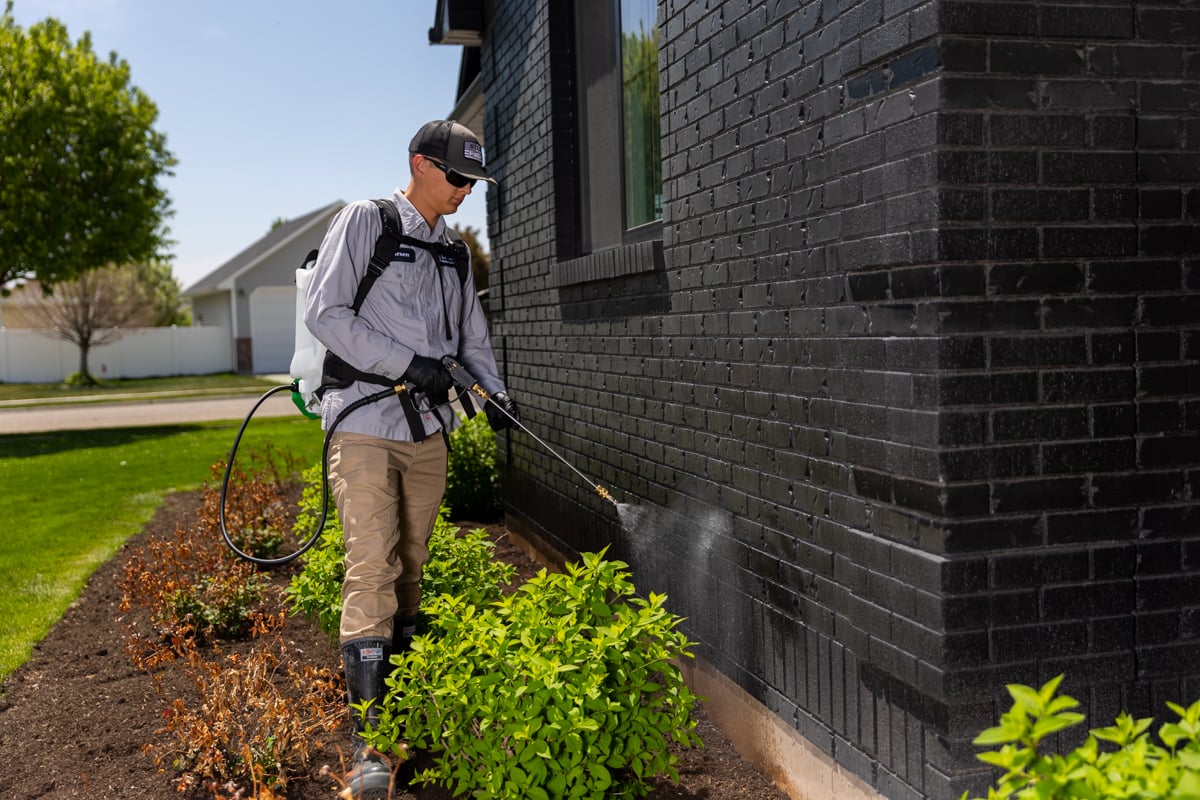 At Lawn Buddies, you can get perimeter pest control or plant health care services like deep root fertilization or plant bed pre-emergent weed control done while we're already on your property for no extra hassle.
4. What Lawn Care Services Do You Offer, and What's the Cost?
Depending on the Idaho Falls lawn care company you're researching, this could take a while. Some companies offer multi-tiered programs with confusing options that take so long to review, six more weeds have sprouted in your lawn.

At Lawn Buddies, lawn treatment service prices start at $300 for a yard up to 5,000 square feet for a year of treatment and can vary depending on the factors above.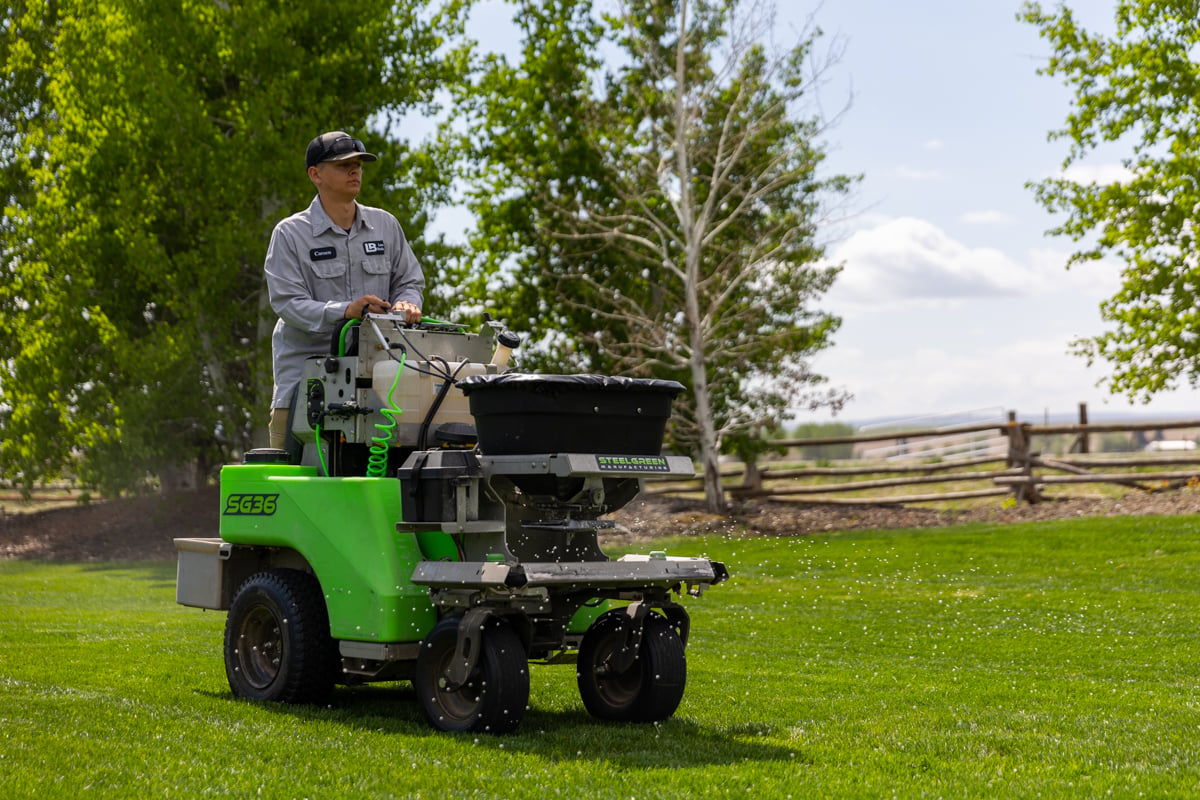 That breaks down to $50 for each of six treatments that include fertilizer, weed control and grub control.

It's all wrapped up in six visits, each perfectly timed throughout the season, so your grass is green and strong and resists weeds.

You don't have to go on an archeological dig just to find out programs and prices. It's all listed right on our website.
5. How Does Payment Work?
When choosing a lawn care company, make sure you ask about the payment policy up front.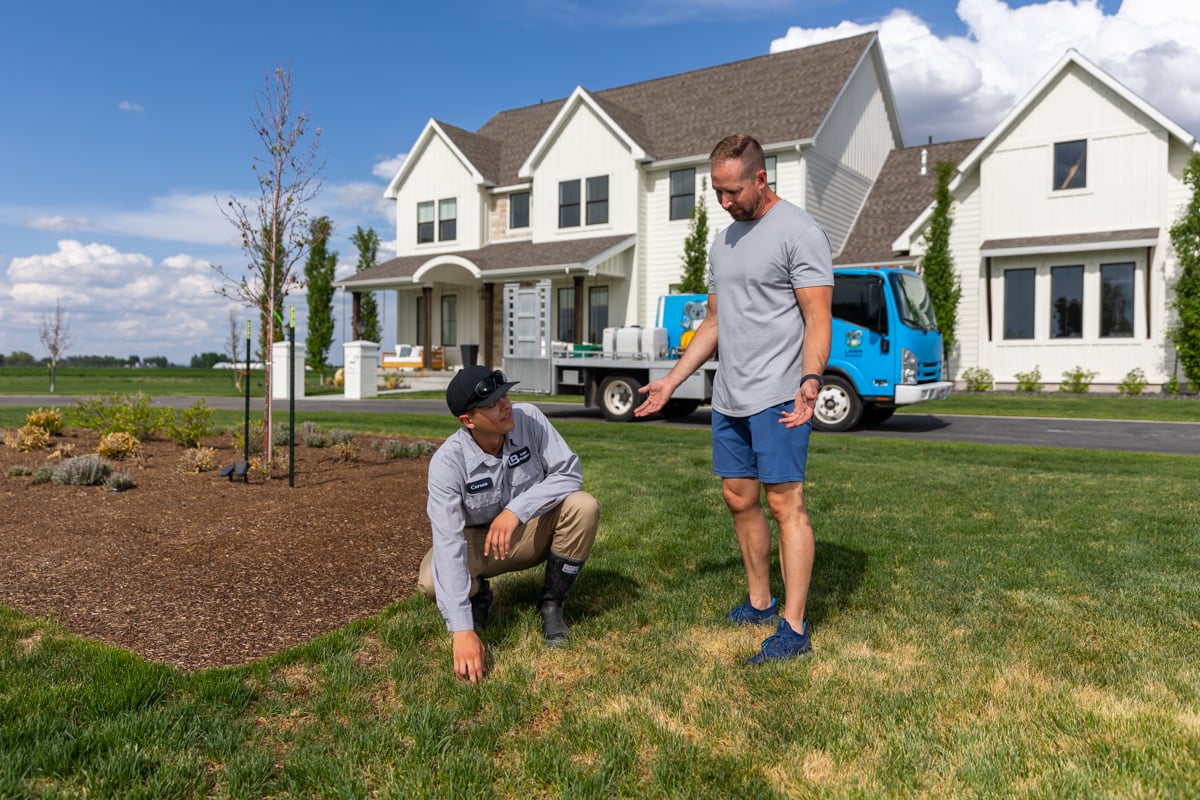 At Lawn Buddies, we make it easy. Your credit card will be on file with us, so billing couldn't be easier. No paper invoices or spending a bunch of time on a website figuring out how to pay. We'll charge your card automatically a week after our visit.
6. Is My Lawn Safe for Pets and Children After an Application?
Every lawn care company is different, so make sure to ask them about how safe their applications are before you choose them. Most are safe for use around pets and children after they've dried.

When Lawn Buddies crews apply lawn care products, they post signs warning that children and pets should be kept off the grass for at least 24 hours.

The signs can seem kind of scary, but these warnings look more serious than they really are. Actually, fertilizers are pretty safe.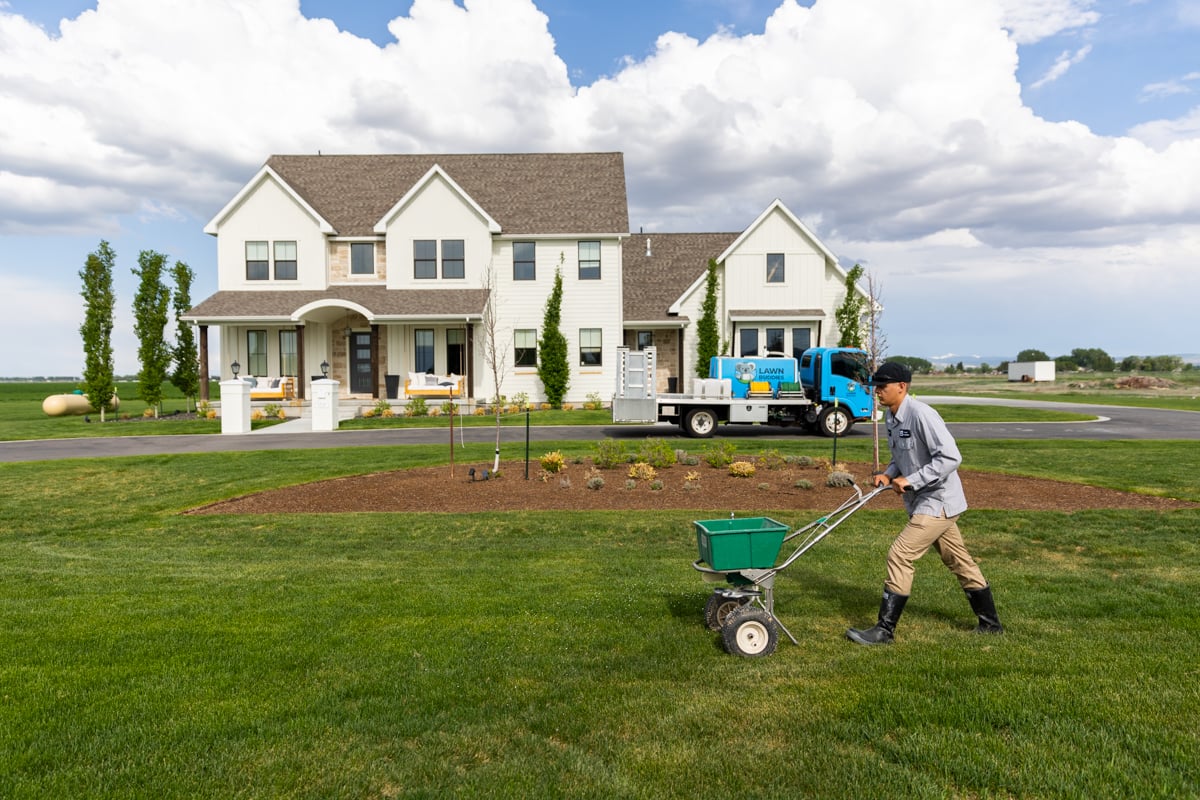 You may still smell the residual fertilizer, but as long as you wait until the spray fertilizer has dried — about four hours — or until the granules have been watered in, your pets are safe to go outside.
A good watering from either your irrigation system or rain forces the fertilizer down into the soil.

If you're still concerned, we can do spot treatments in your yard, only targeting areas that really need it or avoiding areas where Princess spends the most time.
Is Your Idaho Lawn Ready for a New Best Friend?
When you're choosing a lawn care company in Idaho Falls or Boise, ID, you should have a lot of lawn care questions.
You could spend hours poring over lawn care company websites trying to figure out what you really need, how much it costs, and how well they'll communicate.

Or, make it easy on yourself. Choose a professional lawn care service that bundles your yard's most-needed treatments into one convenient, no-fuss plan.

We've got your back.

Got a few minutes? That's all you need to get started.
Fill out the form on this page
Call us at

(208) 656- 9131

Then kick back and relax in your healthy, thriving yard.