Do I Need Perimeter Pest Control in Winter?
Maybe you have the blueprints already drawn up — you'll build a giant fortress of snow around the outside of your house to keep heat-seeking bugs out. You'll top it with spiky icicles.

Take that, spiders! Nice try, box elder bugs! Adios, ants!

But when it's freezing outside, do you need to even worry about bugs?

Is pest control necessary in winter?

Let's find out.
Perimeter Pest Control in Winter: Is It a Thing?
During the spring, summer, and fall, perimeter pest control is your go-to bug zapper.

This outdoor barrier protection helps prevent ants, hobo spiders, black widows, earwigs, box elder bugs, wasps, fleas, and beetles from entering your home and foundation.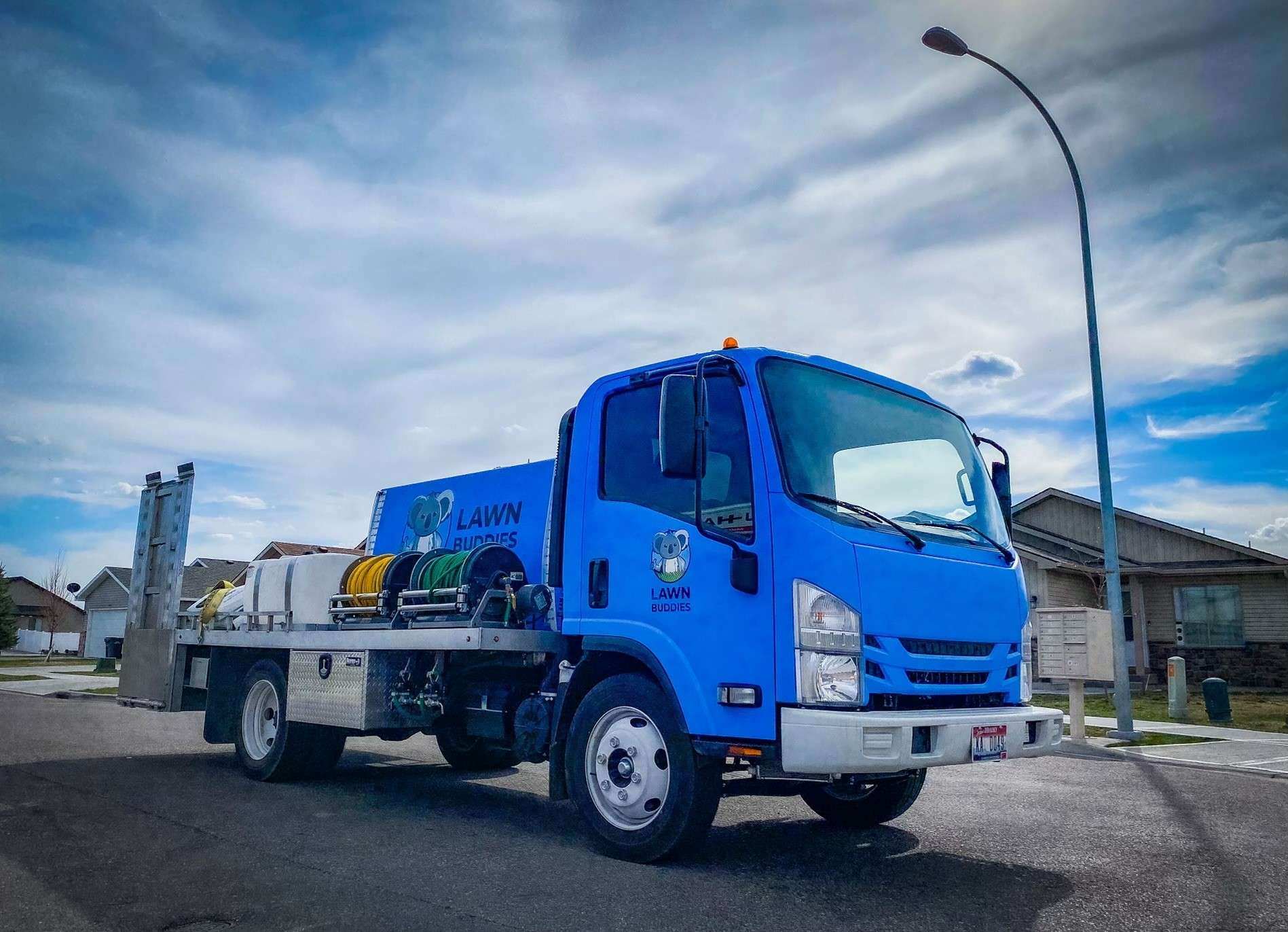 Lawn Buddies technicians spray around the perimeter of your Idaho Falls or Boise home and yard to send pests packing for about three months.

A late fall treatment will help prevent these crumb and heat-seeking pests from coming inside, but once it's freezing, perimeter pest control in winter won't do much good.

At Lawn Buddies, our last exterior pest control treatment is done in October.
Is Pest Control Necessary in Winter? Where Do Bugs Go?
Once the winter freeze arrives in Idaho, bugs aren't hanging around outside your house anymore.

Ants seal up their underground colonies and stay sluggish for the winter, inactive deep down in the soil, underneath rocks, beneath logs or mulch.

Most spiders find homes for the winter in leaves, under tree bark, under rocks or other protected places. But some sneak into your house, hanging out in undisturbed places like garages and basements.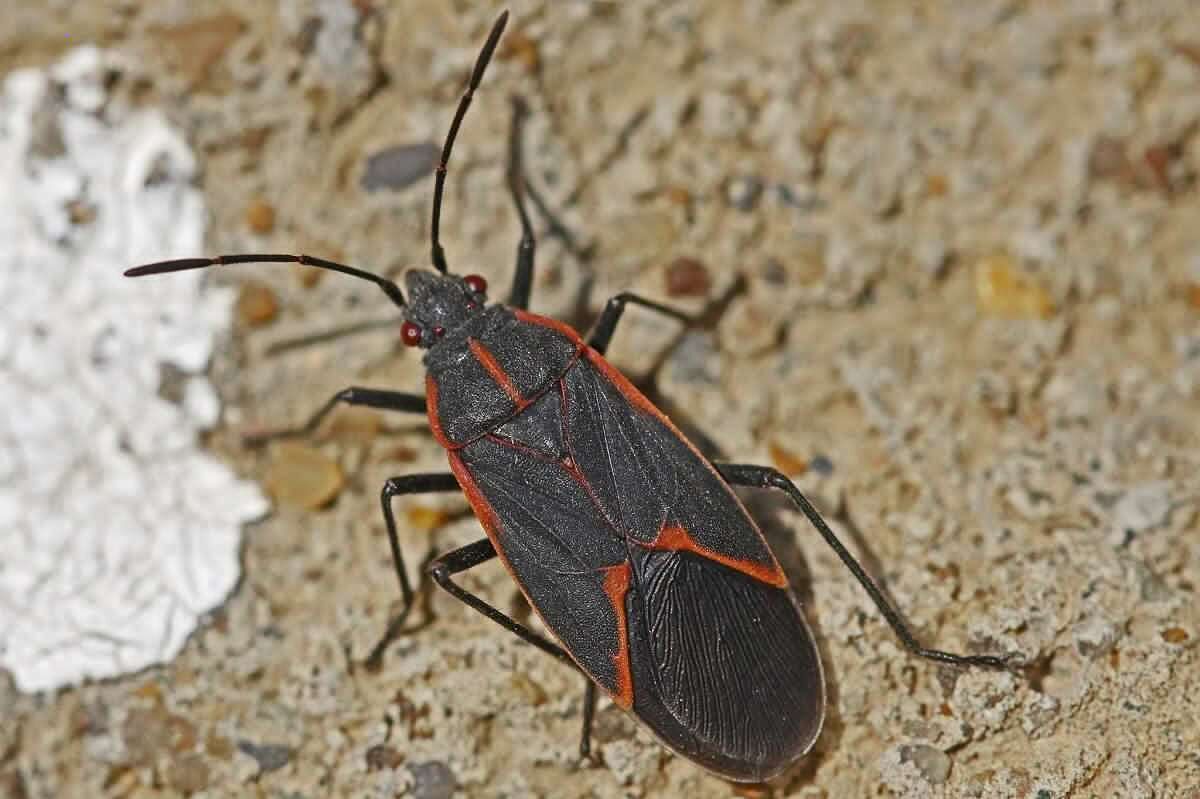 Box elder bugs, ants, and spiders think your home is a great Airbnb (that's bug and breakfast) for the winter. Don't worry about setting out muffins or cereal — they'll help themselves.

If you have a bug problem in winter, it's time for an indoor pest control treatment to take care of the winter pests hanging out inside.

Winter is when we get the most calls for indoor insect control.
But Spring Isn't That Far Off
Perimeter pest control in winter isn't needed, but once temperatures rise and the ground thaws, you'll want the protection it provides.

Ants come marching back into your Idaho yard in search of food. Spiders stretch out their eight legs (ick) and get ready to scurry back into your life.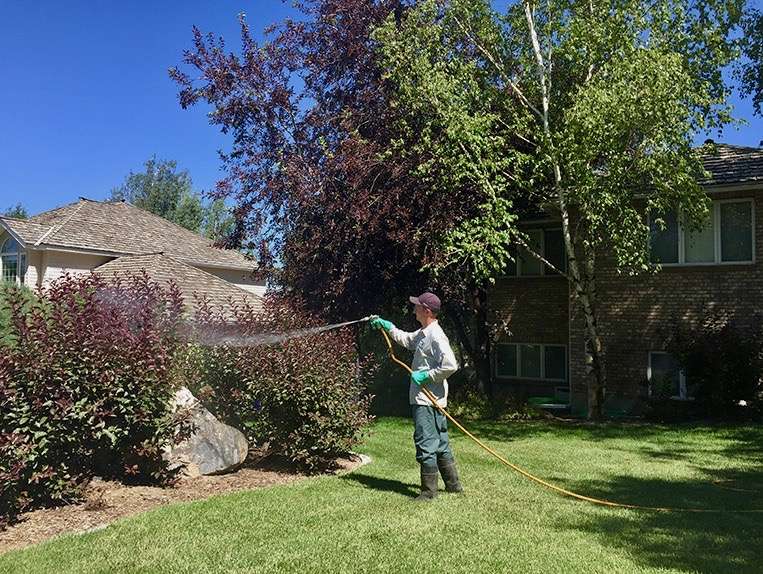 Perimeter pest control focuses on prevention — carrying out insect control before bugs make it into your home and begin to cause problems.

Lawn Buddies technicians typically treat about three feet up on the house and six feet out, creating a wide protective barrier around the house that includes the landscaping and lawn directly around your home.

The spray leaves a residue on surfaces that kills insects and continues to work for up to three months.
Is Your Lawn Ready for a New Best Friend?
Lawn Buddies perimeter pest control services in Idaho Falls and Boise, ID can be added to our Complete Lawn Care Program.

The first step to taking advantage of Lawn Buddies perimeter pest control is to sign up for our 6-step complete lawn care program.

You'll be glad you did.

Choose an Idaho Falls or Boise professional lawn care service that makes it easy, bundling your yard's most-needed treatments into one convenient, no-fuss plan.

Fertilizing, weed control, grub control. Done. Insect control? Double done.

We've got your back.

Got a few minutes? That's all you need to get started. You can simply:
Fill out the form on this page.
Call us at (208) 656-9131.
Or read more about our services.

Then kick back and relax in your healthy, thriving yard and pest-free home.
Image Source: Box Elder