What to Look For When Choosing a Lawn Care Service in Boise, ID
Maybe we should start with the things you're not looking for when choosing a lawn care service in Boise, ID.
You're not looking for the shiniest truck or a free pizza with every fertilizer visit. (Not that we would say no to a free pizza.)

Choosing a lawn care company? Look for these 6 qualities:
1. The Company Cares About Your Yard's Total Health
You want a knowledgeable partner in your lawn's health that goes beyond hurriedly stopping by to apply fertilizer and weed control.

The last thing you want is to have to hire more than one lawn care company. That's just a big hassle.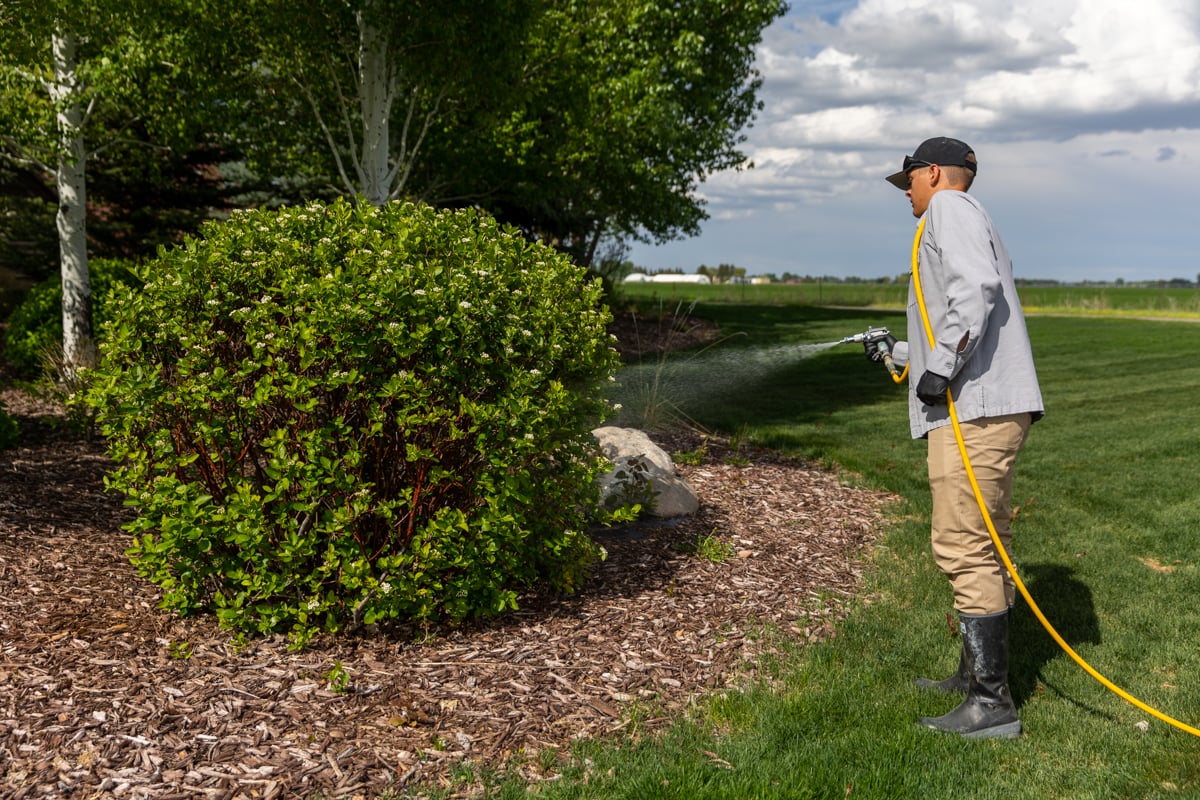 Hire a lawn service that doesn't just look down at the lawn, but keeps an eye on your whole yard's health.

We might be on your property to fertilize and treat weeds, and notice a tree full of sticky aphids. We'll snap a photo and email it to you. Say the word, and we'll fix it.
At Lawn Buddies, you can get perimeter pest control or plant health care services like deep root fertilization or plant bed pre-emergent weed control done while we're already on your property, for no extra hassle.
2. Their Communication is Awesome
Doesn't it feel great when you call somebody and they actually answer the phone? It restores your faith in humanity. Or they should at least call you back soon.

And how do you even know if your lawn care company showed up? At Lawn Buddies, we tell you.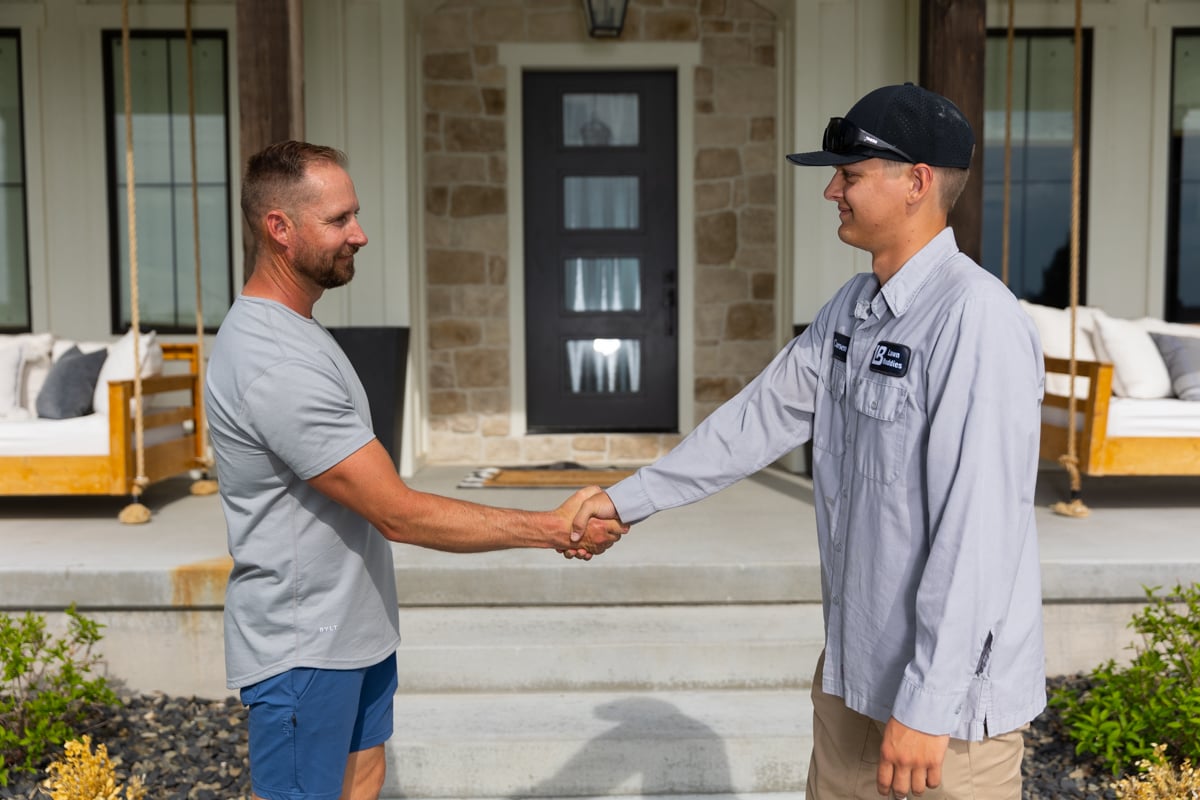 Five minutes after our lawn care technician leaves your yard, you'll get an email with a quick video featuring our technician explaining what they just did and any follow-up tips you need to know.

You'll have a client portal where you can view your invoices and request services. (It sounds high tech, but mostly it means we're here for you. You'd rather email? We check them, and handle them, daily.)
3. They Tell You Exactly What You're Getting
Choose a Boise lawn care service that's up front about the services and products they'll provide for your money.

You want to know what you're getting, so make sure to ask how often the lawn care services company will show up to treat weeds and fertilize your lawn.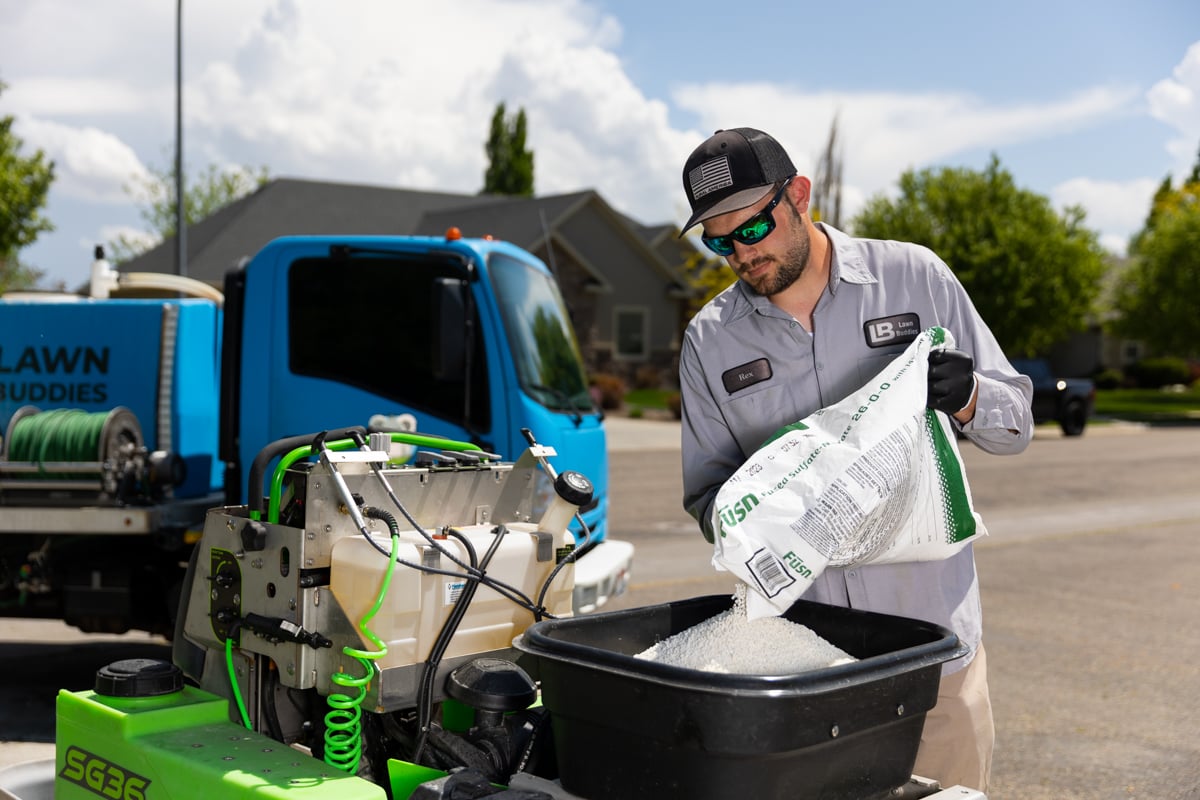 Will you get at least four, or better yet, five visits with fertilizer? Will they treat with both pre-emergent and post-emergent weed killer?

What other lawn care services are included? Which will cost you extra? You shouldn't have to be a detective to find out.
4. They Are Lawn Care Experts
How do you know if they know what the heck they're doing? Ask them.

When choosing a lawn care service in Boise ask what kind of training their employees get — especially the ones who handle and apply pesticides.
Some just get a study guide designed mainly to help new employees pass certification tests. You want your company to provide real on the job training with professionals in the field.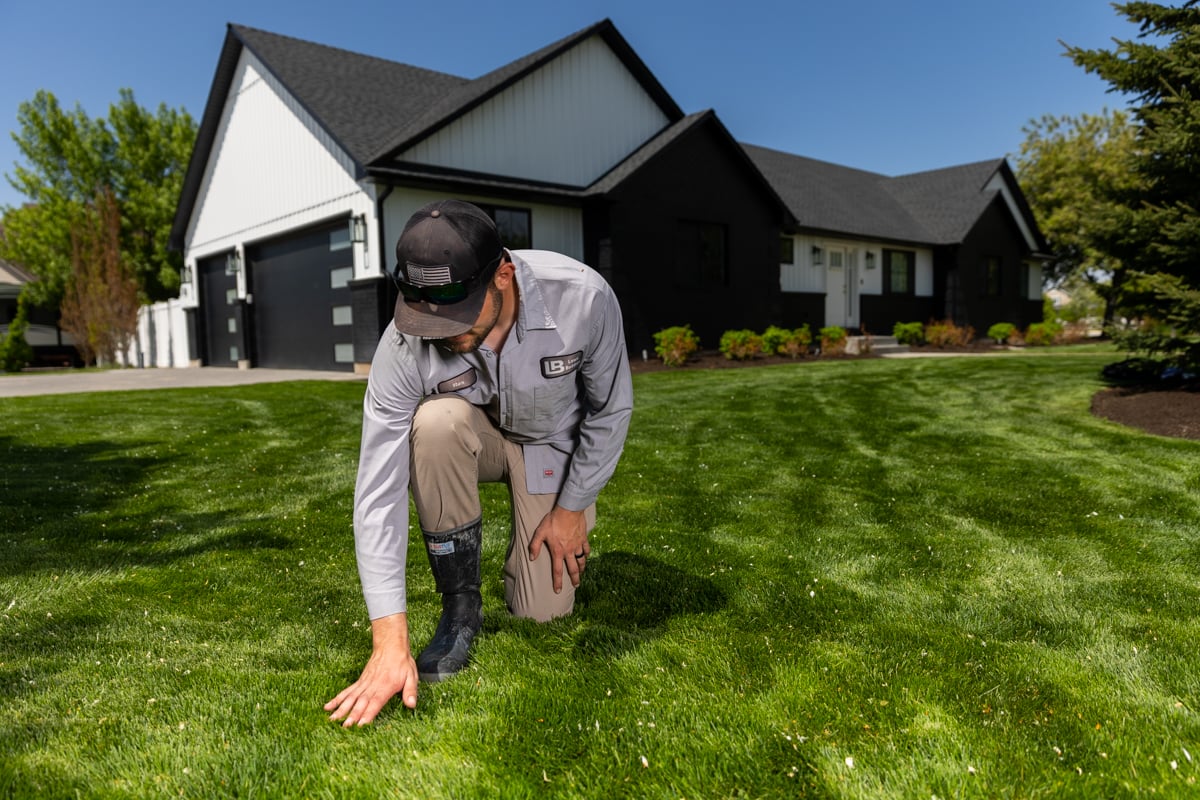 Without the proper experience, the applicator can make costly mistakes, from spraying the wrong amounts to spraying in the wrong areas that could kill your other plants or lead to runoff issues.

Lawn Buddies employees ride with another licensed pesticide technician for a time period to learn how to apply pesticides and exactly what they are applying before they're sent out to work on their own.

We also hold weekly trainings to teach them more about pests, pesticides, and safety.

Ask if the technicians treating your yard are licensed. It's the law.
5. They're Nice
Maybe you're thinking, who cares if they're nice, as long as my grass is green?

Well, we care. And we bet it will matter to you, too.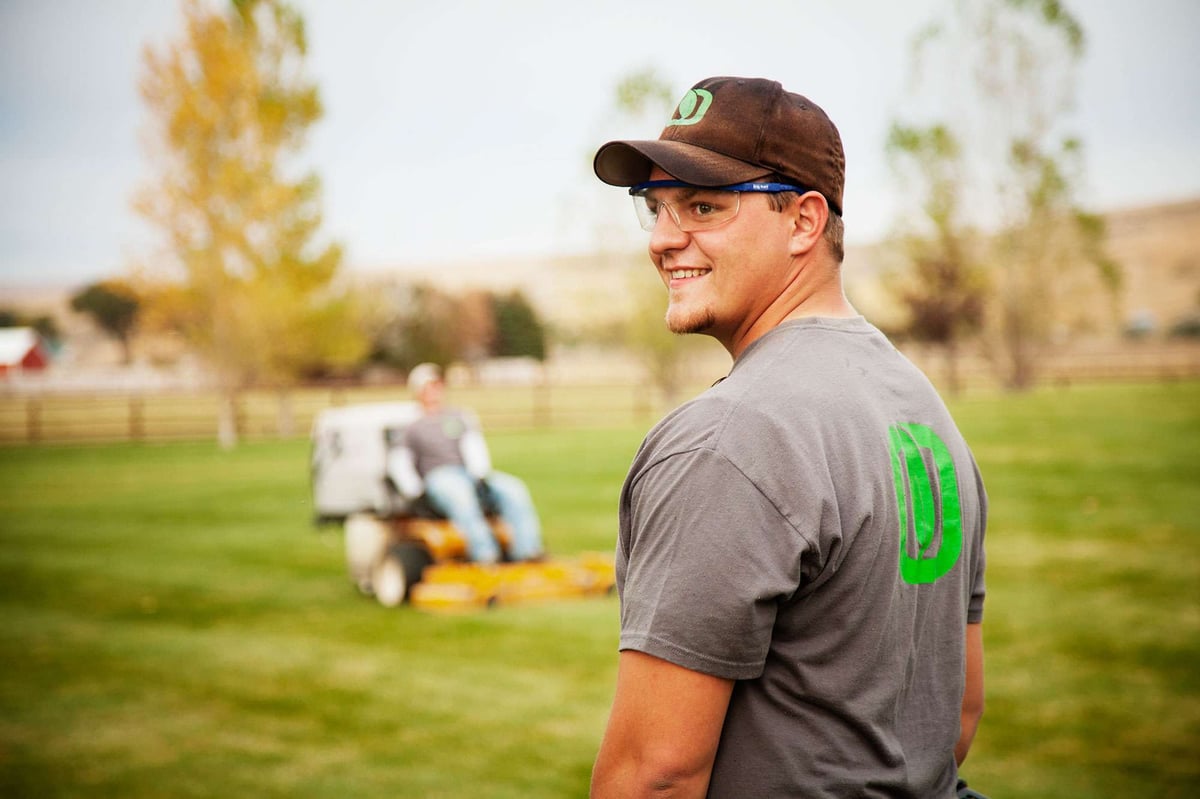 We'll close the gate behind us. If your empty trash can is out on the curb when we show up, we'll haul it back up your driveway.

When hiring a lawn care service, niceness matters.
6. They Make Everything Easy
Life is complicated enough. Some Boise lawn care services offer so many confusing lawn care choices, you give up in frustration and call a concrete company to come pave over your lawn. Green paint is pretty cheap, right?

Before you do anything drastic, hire a Boise lawn care company that offers an easy, no-nonsense lawn program.

Lawn Buddies keeps lawn care in Boise ID simple, with a streamlined emphasis on healthy, green lawns and a dedication to making things easy for customers.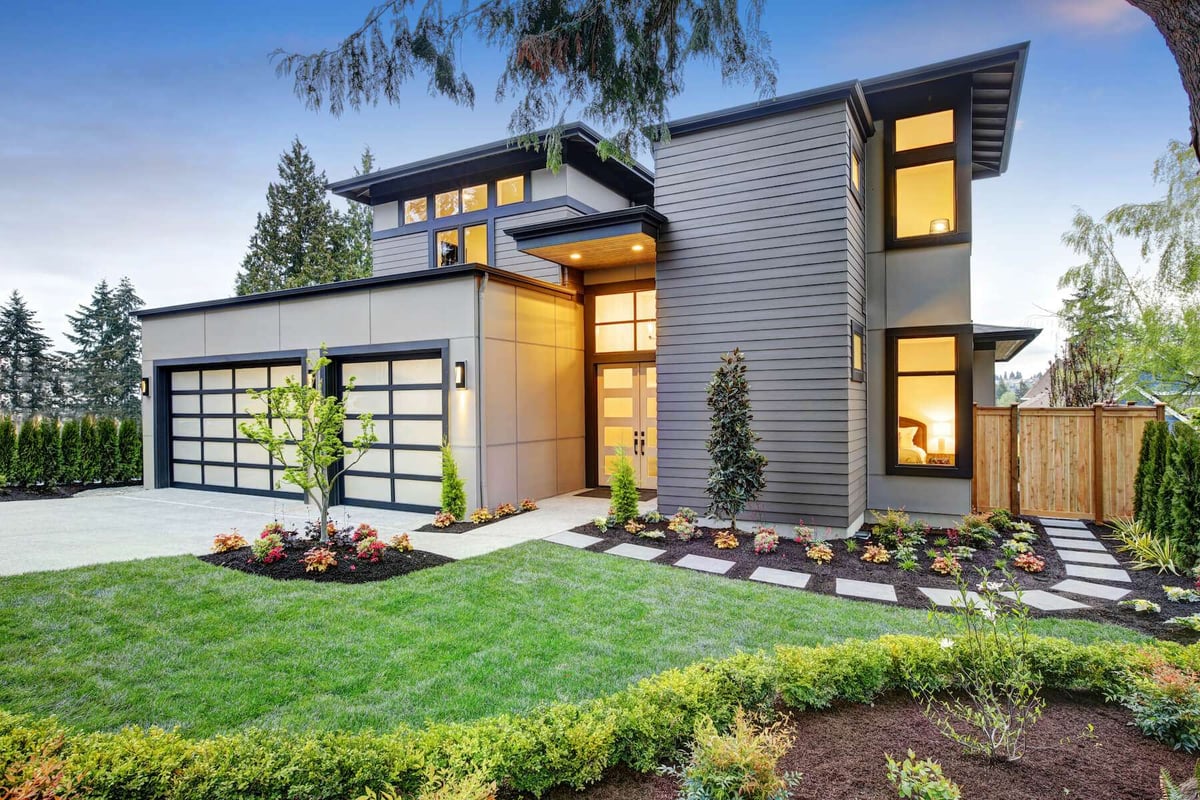 The lawn care plan choice is easy. Payment is easy. Follow-up videos sent right after your lawn care service explain exactly what just happened out there. Engaging, educational blog articles on the Lawn Buddies website offer lawn care tips to help you understand your lawn's needs.

If you want simple, hassle-free lawn care that offers quality core lawn care services for a healthy green lawn, it doesn't get easier than Lawn Buddies.

No puzzling over a weed control visit here or a fertilizer treatment there. No stressing about which complicated combination of lawn care services is best for your lawn.

You don't have time to fuss with all that. Give yourself a break.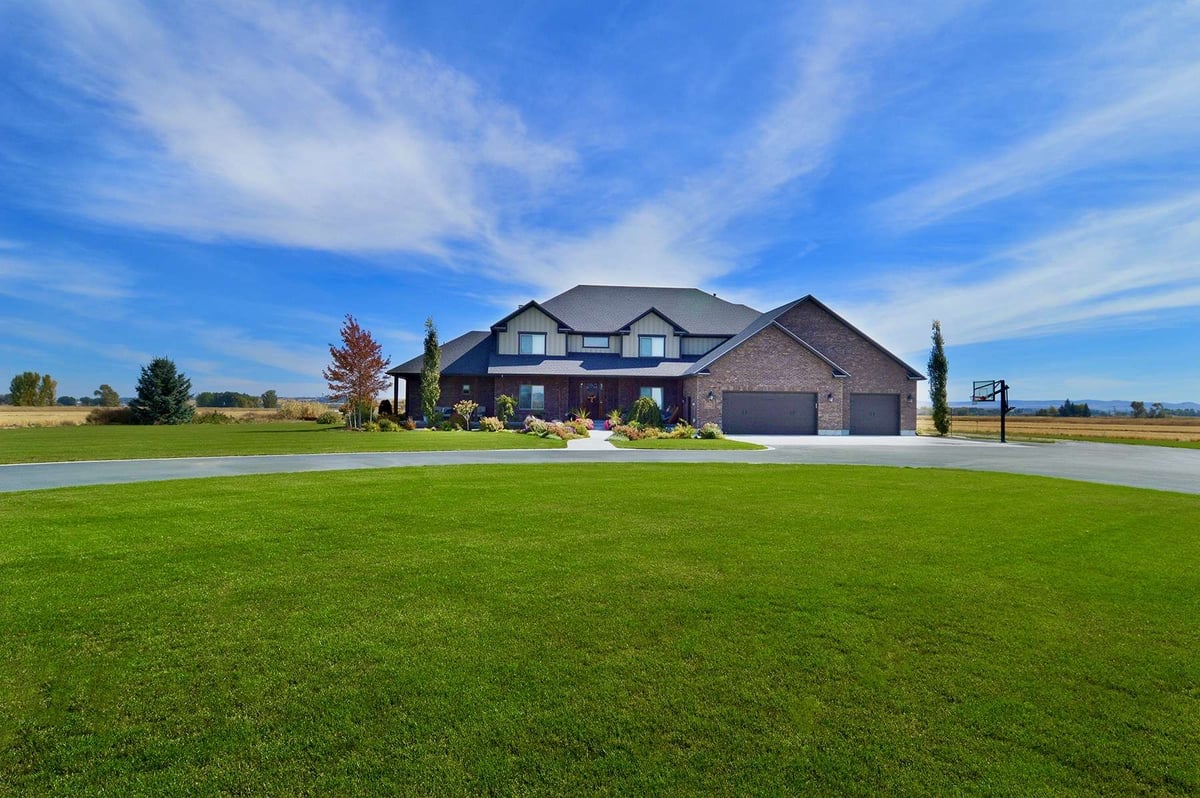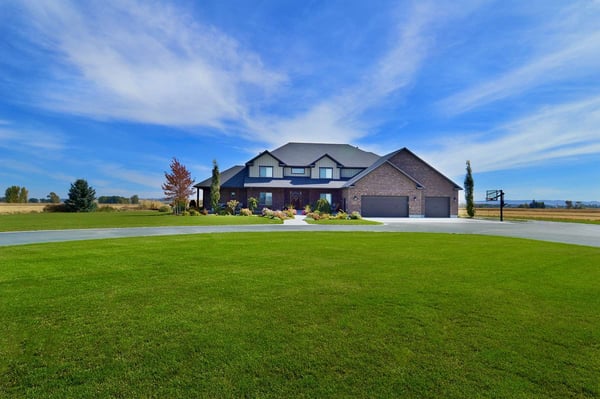 You get one premium, six-visit lawn care program that includes everything your lawn needs to grow healthy and green.

Fertilizer, weed treatments, and grub control, all wrapped up in six visits, each perfectly timed throughout the season, so your grass is green and strong and resists weeds.
Is Your Lawn Ready for a New Best Friend?
As you search for the best lawn care services in Boise, ID, we know you want a healthy green lawn without a bunch of hassle.

You could spend hours poring over lawn care programs trying to figure out what you really need.

Or, make it easy on yourself. Choose a Boise lawn care service that bundles your yard's most-needed treatments into one convenient, no-fuss plan.

We've got your back.

Got a few minutes? That's all you need to get started.
Fill out the form on this page.
Call us at (208) 656-9131.
Or read more about our services.

Then kick back and relax in your healthy, thriving yard.