How to Compare Lawn Care Programs in Idaho Falls, & Boise, ID
If you've been procrastinating about comparing lawn care services, nobody blames you.

We all know you have super important things to do first: Finding that missing sock. Checking to see if the ferns in your garden got any taller overnight. Dusting your toaster.

Choosing the best lawn care program is a drag. Scrolling through the candidates, comparing services, trying to figure out who's best.

Companies don't make it easy, either. Some have bare-bones websites. Others offer deals that sound enticing, but don't explain exactly what you'll get for the price.

Many have complicated multi-tiered programs that give you a headache.

Ugh.

How to compare lawn care programs? Check out these tips:
Ask How Often They'll Treat Your Lawn — and What's Included
You want to know what you're getting, so make sure to ask how often the lawn care services company will show up to treat weeds and fertilize your lawns.

Will you get at least four, or better yet, five visits with fertilizer? More importantly, what will they do during these visits? Will they treat with both pre-emergent and post-emergent weed killer?

As you compare lawn care services, keep in mind more steps doesn't automatically mean a lawn care plan is better.

Some lawn care companies might offer an 8-step program that seems better than what Lawn Buddies offers in our 6-step program. That means you're getting more needed treatments, right?

Not always. Here in Idaho, our growing season isn't very long. Some companies might be doing lawn care treatments too early or too late in the season to do any good, in order to fit in a couple extra steps.

You don't want to be charged for treatments your lawn doesn't really need.
What Lawn Care Services Do They Offer, and What's the Cost?
When you're comparing lawn care services, this is the bottom line, right? But depending on the lawn care company you're researching, this could take a while.

Some companies offer multi-tiered programs with confusing options that take so long to review, six more weeds have sprouted in your lawn.

Exactly what lawn care services are included? Which will cost you extra? You don't want the company bugging you all the time to add more a la carte services.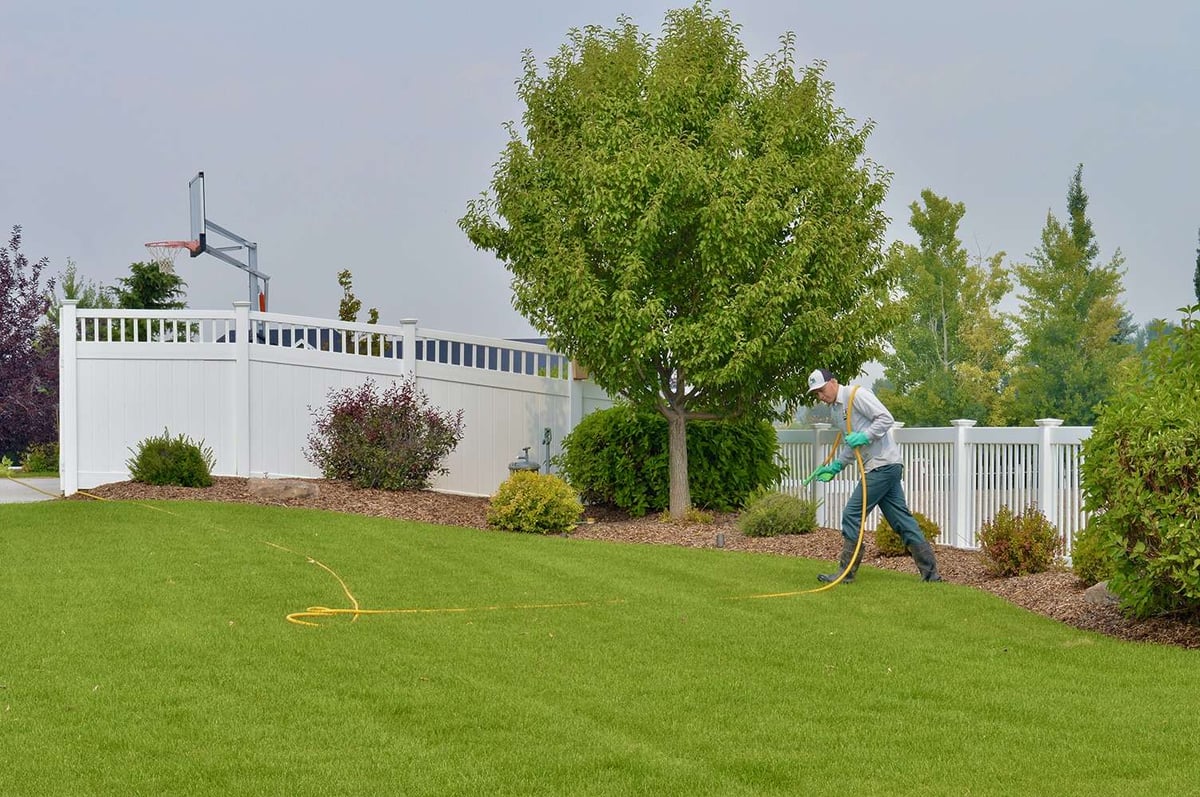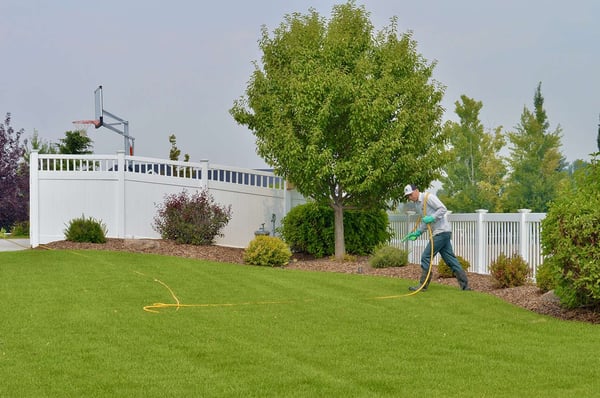 At Lawn Buddies, lawn treatment service prices start at $300 for a yard up to 5,000 square feet for a year of treatment.

That breaks down to $50 for each of six treatments that include fertilizer, weed control and grub control.

It's all wrapped up in six visits, each perfectly timed throughout the season, so your grass is green and strong and resists weeds.

At Lawn Buddies, you can get perimeter pest control or plant health care services like deep root fertilization or plant bed pre-emergent weed control done while we're already on your property for no extra hassle.

You don't have to go on an archeological dig just to find out programs and prices. It's all listed right on our website.
Don't Be Distracted by a Bunch of Different Services
When you're comparing lawn care services, first decide what you really need. Are you looking for a company that can do everything from removing a wasp nest to killing roaches to putting up your Christmas lights?

Some companies offer a dizzying array of services.

But if your main goal is a healthy, green, thriving lawn with fewer weeds, focus on a company who puts its best efforts toward your top priority.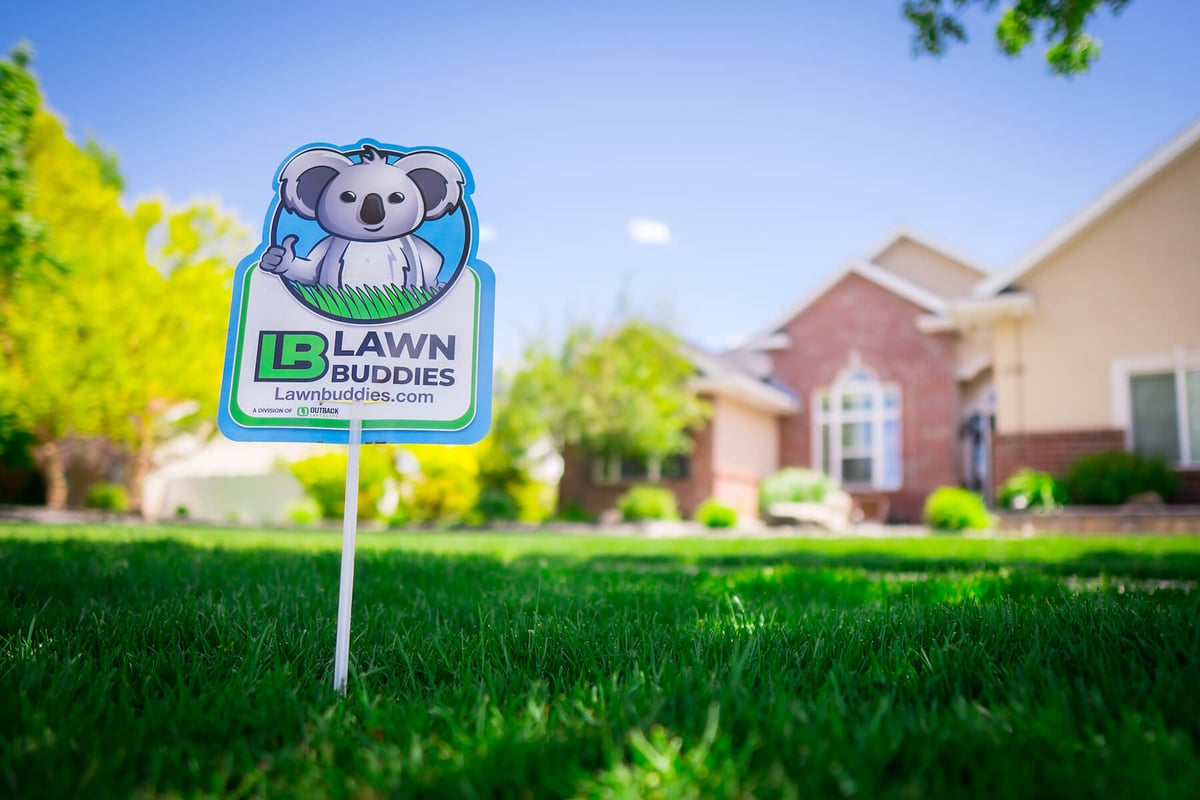 Lawn Buddies keeps it stream-lined and simple, on purpose. No mowing. No sprinkler repair. No trash removal. No holiday lights installation. No snow removal.

That's not what we do.

Hire us for simple, hassle-free lawn care services in Idaho Falls, & Boise, ID that offer quality core lawn care services for a healthy green lawn.
Which Company Really Knows Their Stuff?
You want a lawn care company that knows what the heck they're doing.

When choosing the best lawn care program, ask what kind of training their employees get — especially the ones who handle and apply pesticides.

Some just get a study guide designed mainly to help new employees pass certification tests. You want your company to provide real on the job training with professionals in the field.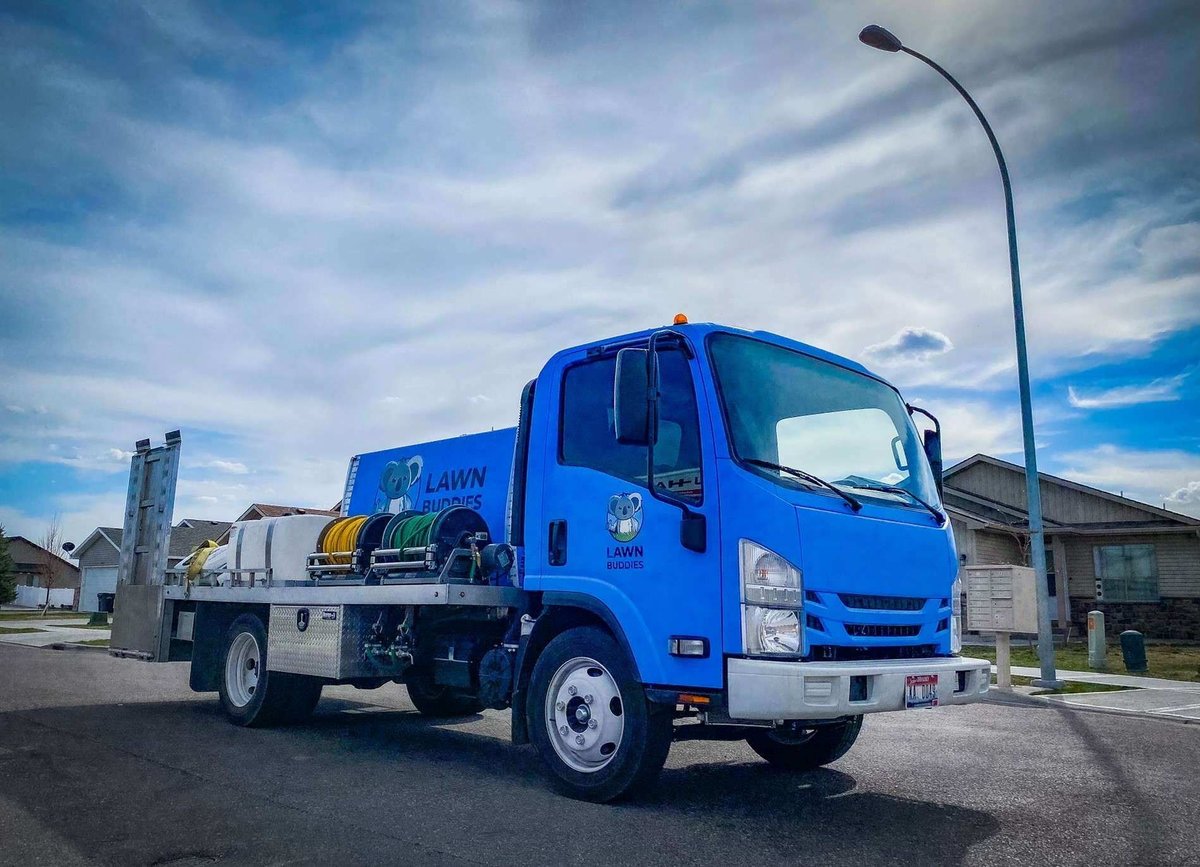 Without the proper experience, the applicator can make costly mistakes, from spraying the wrong amounts to spraying in the wrong areas that could kill your other plants or lead to runoff issues.

Lawn Buddies employees ride with another licensed pesticide technician for a time period to learn how to apply pesticides and exactly what they are applying before they're sent out to work on their own.

We also hold weekly trainings to teach them more about pests, pesticides, and safety.

Ask if the technicians treating your yard are licensed. It's the law.
Who Makes it Easy on You?
You're busy. You don't have time for repeated phone calls for info or trying to decipher a muddled company website as you're comparing lawn care services.

So the biggest difference an Idaho Falls or Boise lawn care service can make is making it easy for you:
They offer easy choices.
They show up when they say they will.
They deliver quality services that make your lawn thrive and look
great.
They make it easy to pay.
They tell you what they just did and anything you need to do to follow up.
That's all you really need, right?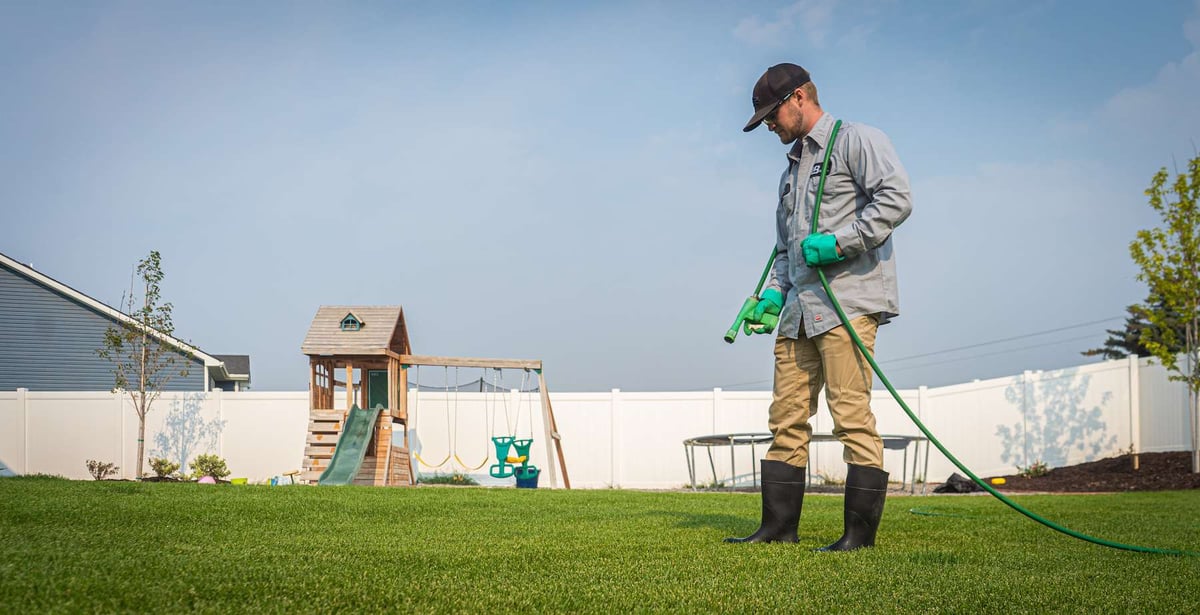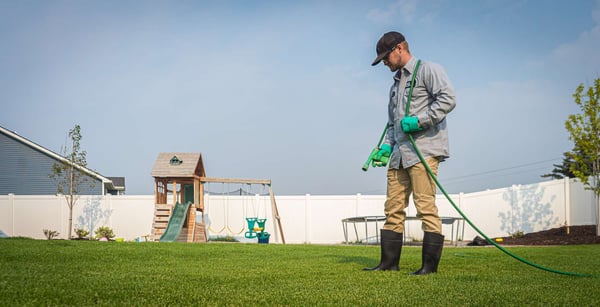 Here's how Lawn Buddies makes it easy.
You get a no-nonsense lawn program that tells you exactly what you get and how much it will cost.


We might be on your property to fertilize and treat weeds, but we care about your whole yard's health. Got a tree full of sticky aphids? We'll snap a photo and email it to you. Say the word, and we'll fix it.


You'll love our after-visit videos. Five minutes after our lawn care technician leaves your yard, you'll get an email with a quick video featuring our technician explaining what they just did and any follow-up tips you need to know.


Payment is easy. Your credit card will be on file with us, so billing couldn't be easier. No paper invoices or spending a bunch of time on a website figuring out how to pay. We'll charge your card automatically a week after our visit.


You appreciate nice. We'll close the gate behind us. If your empty trash can is out on the curb when we show up, we'll haul it back up your driveway.


You know exactly what you're getting. No skimping. Take fertilizer for instance. You get five perfectly timed treatments, from early spring right through fall.


You'll have a client portal where you can view your invoices and request services. (It sounds high tech, but mostly it means we're here for you. You'd rather email? We check them, and handle them, daily.)
Is Your Lawn Ready for a New Best Friend?
When you're choosing a lawn care service in Idaho Falls, & Boise, ID you could spend hours poring over lawn care company websites trying to figure out what you really need, how much it costs, and how well they'll communicate.

Or, make it easy on yourself. Choose a professional lawn care service that bundles your yard's most-needed treatments into one convenient, no-fuss plan.

We've got your back.

Got a few minutes? That's all you need to get started.
Fill out the form on this page.
Call us at (208) 656-9131.
Or read more about our services.

Then kick back and relax in your healthy, thriving yard.